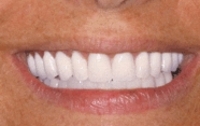 "150 million Americans lack sufficient dental insurance and are charged excessive fees for cosmetic dental work and implants. A dental makeover that costs $60k in the US can be performed for $15k in Costa Rica. The quality of work is on par with that of
San Jose, Costa Rica (PRWEB) June 16, 2010
Concurrently with being recognized as one of the world's most advanced dentist communities, Costa Rica Dental Advisors announces a referral service providing Americans and the global community access to a network of first class dentists at a fraction of the cost of that in the US.
"150 million Americans lack sufficient dental insurance and are charged excessive fees for cosmetic dental work and implants. A dental makeover that costs $60k in the US can be performed for $15k in Costa Rica. The quality of work is on par with that of American dentists or better" says Francini Retana Rodriquez, co-founder of Costa Rica Dental Advisors.
The referral service is free. Patients fly into San Jose, the capital of Costa Rica which is only a 2.5 hour flight from Miami and 5.5 hours from Los Angeles.
"All dentists in our approved network speak English and we follow our clients through every step of the process making the stay in Costa Rica a breeze" says Rodriguez.
Medical tourism is a growing phenomenon and baby boomers are flocking to Costa Rica for Extreme Makeovers using Costa Rica Dental Advisors.
Dental procedures range from single implants to full mouth reconstruction helping people achieve a correct, healthy bite.
Dentists in the network have performed over 5,000 implants, each implant guaranteed for life. The cosmetic specialists have become the dentists of choice to international top models and TV personalities.
For more information please visit http://www.costaricaDA.com/
Costa Rica Dental Advisors refers dental patients to world class dentists at significant savings without compromising the quality of work.
###