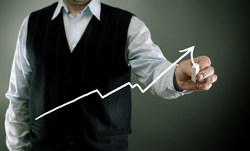 Without a marketing plan, a dental practice is like a sailboat floating listlessly at sea waiting for something, like a stiff wind, to take it somewhere. That's no way to run a dental practice
New York, NY (Vocus) February 24, 2010
George Brakatselos, senior consultant in dental marketing services and expert author, has introduced four concepts on his new dental practice marketing site that explains the importance of having an effective marketing plan for getting new patients.
As in any business, a marketing plan is of utmost importance—in good times and in bad. "Without a marketing plan, a dental practice is like a sailboat floating listlessly at sea waiting for something, like a stiff wind, to take it somewhere. That's no way to run a dental practice," says Brakatselos.
"It's astounding to me that many dentists have no marketing plan in place. When I ask them to explain why they haven't been able to accomplish their business goals the most common response is: 'I don't know.' They haven't even focused on the need for a marketing plan for new patients," adds Brakatselos.
Dentists need to establish a dental practice marketing plan that is sound and is based on proven strategies. Here are some integral parts of an effective plan:

Don't spend money on advertising; it doesn't yield much in the way of new business. When a dentist advertises his services, the message is not substantially different from his competitors who are also advertising the benefits of their services. A dentist cannot differentiate his practice from his competitors, which after all, is the primary objective of any advertising campaign. Patients cannot choose easily among services which "look alike."
Do get influential people in your community—local politicians, business leaders, community leaders, etc. to promote you and sing your praises. Get this accomplished by conducting and getting involved in community activities. This is where all the prospective patients are! Make sure the activities are well orchestrated to make them effective.
Do get yourself in the local newspapers. This kind of exposure establishes the dentist as an expert and provides invaluable exposure for the practice.
Do establish an effective internet presence. A web site is not enough! Get on top of the search engine pages to get new patients to contact you.
"These are just a few parts of a marketing plan that can get new patients for a dental practice. In many cases, the most crucial step is for a dentist to acknowledge the need for a plan and then begin implementation," says Brakatselos.
Mr. Brakatselos is a Senior Consultant with DR, Inc. For 17 years, DR, Inc. has been working with doctors all over the country and across specialties, helping them boost their profitability and transform their businesses. He is also an expert author and Medical Practice Specialist for The Examiner. Mr. Brakatselos' prior experience includes managing broad policy/public relations initiatives for the financial services industry. For more information on dentist marketing services or dental practice marketing, visit http://www.gbmarketingexperts.com.
###