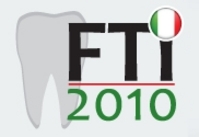 Featuring distinguished speakers, the program will cover a wide range of compelling topics such as treatment planning, implant complications and failures, and innovative surgical and prosthetic procedures
(PRWEB) June 20, 2010
This is the second in a series of unique conferences offering high-quality scientific programs, which broaden perspectives by exploring the latest innovations in dental implantology. Featuring distinguished speakers, the program will cover a wide range of compelling topics such as treatment planning, implant complications and failures, and innovative surgical and prosthetic procedures.
The 2nd Future Trends in Implantology International Dental Conference is set to take place in Florence, Italy. A wide range of dental practitioners are expected to participate in this international event, including, Endodontics, Oral and Maxillofacial Pathologists, Radiologists and Surgeons, Pediatric Dentists, Implantologists, Dental Hygienists and Dental Technicians
The conference is "designed for leading scientific researchers and clinicians," states one of the conference Chairmen, Ziv Mazor, DMD. He and his fellow Chairmen – Robert A. Horowitz, DDS and Adriano Piattelli, MD, DDS – will also present at the event.
As for the benefits of the conference, Dr. Mazor says, "The event will enhance any team's knowledge on the latest in surgical/prosthetic procedures, treatment planning and peri-implant therapy. The scientific program and concurrent exhibition represent an outstanding opportunity for meeting senior dental practitioners and decision makers from across the globe."
The spectacular sceneries and sites of Florence, Italy, are an appropriate backdrop for the FTI Conference, organized by Paragon Conventions and held under the auspices of SIO - Società Italiana di Implantologia Osteointegrata (Italian society of Implantology Osseointegration). This is one of the most beautiful and ancient cities in Italy and the world, widely known for its history, art and architecture. Offering participants the opportunity to enjoy the sights of this most fascinating city, the conference is sure to be an event to remember.
For more information please visit - http://www.ftidental.com
###