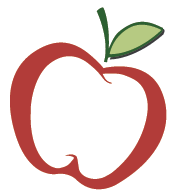 For only $899, A New Smile is offering dental implants and complimentary sedation at 3 locations in Santa Clarita, Los Angeles and San Fernando!
Santa Clarita, CA (PRWEB) March 10, 2014
Top Santa Clarita dentist, A New Smile, is now offering dental implants and complimentary sedation for only $899. The treatment is offered by highly skilled dentists at 3 locations in Los Angeles, Santa Clarita and San Fernando. For more information and scheduling, call (661) 214-7292.
A New Smile has several dentists experienced in dental implants. Cutting edge implant dentistry offers replacement teeth that look and feel natural, while lasting a long time due to excellent durability. With the complimentary sedation, treatment becomes anxiety and pain free, while allowing longer procedures to be performed if necessary.
For over a decade, the providers at A New Smile have been offering implants, cosmetic, pediatric and restorative dentistry. It is highly unusual for dental practices to excel in such a high number of areas in dentistry. A New Smile does, however, and is offering several additional specials.
Invisalign clear braces are being offered for $3495, and new patients may receive an $88 consultation, digital X-Rays, regular adult cleaning & organic whitening.
With three locations, appointments are readily available. Whether it's for a pediatric exam, routine cleaning, veneers, crowns, bridges, dentures, implants, extractions or root canal, A New Smile offers it. There are also periodontic and endodontic treatments offered.
To take advantage of the treatments offered by A New Smile including the $899 dental implant and sedation special, call (661) 214-7292.