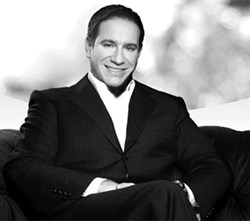 Beverly Hills, CA (PRWEB) November 15, 2013
Beverly Hills dental implants expert, Dr. Kevin Sands, now offers dental implants as the standard for replacing lost teeth. Missing teeth can compromise the appearance, health and function of a smile. Tooth replacement options often include dental bridges and dentures, but each of those has its limitations and drawbacks. Dental implants offer a permanent, secure solution to tooth loss.
About Dr. Kevin Sands, Expert in Dental Implant Beverly Hills
Dr. Kevin Sands is a top Beverly Hills dental implant expert. He remains at the forefront of the field and is an active member of the American Academy of Cosmetic Dentistry, the Academy of Cosmetic Dentistry, the California State Dental Association and the American Dental Association. He graduated from the University Of Southern California School Of Dentistry and continued his education at the Las Vegas Institute for Advanced Dental Studies for Advanced Anterior Aesthetic Dentistry. His commitment to patient satisfaction is unparalleled, and he has worked with some of the area's best-known personalities.
Dr. Sands, Beverly Hills dental implant expert, explains that dental implants, which are titanium cylinders that can be implanted directly into the jawbone, are biocompatible, so the risk of rejection is extremely low. Once they have been placed, the bone grows around the implant to secure the restoration to the jaw much in the same way the tooth root does. Once the implant site has healed, the implant can be used to support a porcelain crown, or several strategically placed implants can be used to support dental bridges or dentures.
While dental implants offer a secure alternative to bridges or dentures, they are also considered a healthier option. They require no alteration of natural teeth, and they help preserve healthy bone tissue for a stronger jawbone. Dr. Kevin Sands works closely with patients to determine the most appropriate restorations for their needs. Dental implants are often an option for the majority of people who are missing one or more teeth. They are most appropriate for patients who have adequate jawbone density and good general health. Other patients may need to address health issues or undergo additional procedures to ensure successful implants procedure and better dental health.