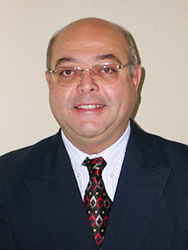 COVINA, Calif. (PRWEB) October 11, 2017
Covina Dentist Dr. Elsherif is now offering free dental implant consultations. These consultations come with no obligation and include insurance verification.
Dental implants are the most modern and effective form of dental restoration. They combine a cylindrical titanium root with a cosmetic crown. Implants use the body's own technology to fuse the titanium root with the jawbone, in a process called osseointegration.
Patient health and habits determine eligibility for implants. Medical conditions, medications taken, oral hygiene, and bone density are a few of the factors that will affect Dr. Elsherif's recommendation.
Complimentary consultation includes x-rays, an oral health screening, and a periodontal exam. Covina dentist, Dr. Elsherif uses computer-aided design technology to conduct your consultation. Digital dental X-rays can be used in place of conventional X-rays to speed the imaging process and reduce radiation exposure by up to 90 percent. The digital images do not require processing, are immediately visible, and the images can be brightened and adjusted for color and contrast to highlight specific features. The images can be easily printed for a hard copy or transferred to other dental offices as needed.
This dental implants offer by Dr. Elsherif includes traditional implants and mini implants. In the case of mini implants, Dr. Elsherif offers a full set of lower dentures supported by four mini dental implants for a very low, affordable flat rate of only $2,000. This includes all necessary appointments and procedures required. Dentures are not included, but the Covina dental office remodels existing dentures.
Dr. Elsherif welcomes patients of all ages. For dental implants, sleep apnea, and braces. patients need to be at least 18 years of age for consideration.
About Covina Dentist, Dr. Elsherif
Dr. Ismail Elsherif graduated from Cairo University's Faculty of Oral and Dental Medicine in 1979. He has a master's degree in endodontics and a doctorate degree in restorative dentistry, and he is an assistant professor at Loma Linda University. Dr. Elsherif is a member of the San Gabriel Dental Society and the American Dental Association.