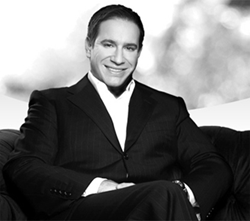 Los Angeles, CA (PRWEB) July 11, 2014
Los Angeles dental implant expert Dr. Kevin Sands today announces that he uses mini and full mouth implants to replace missing teeth. Both of these treatments offer the defining feature that distinguishes dental implants from other tooth replacements: They replace the roots of teeth in addition to the crowns. This alone prevents the long-term complications of missing teeth, but dental implants also offer advantages related to comfort, appearance and systemic health. Mini implants broaden candidacy for more patients who want lifelong replacement of teeth they have lost.
About Dr. Kevin Sands, Expert in Dental Implants Beverly Hills, Los Angeles
Dental implants expert Dr. Kevin Sands, a graduate of the USC School of Dentistry, is a reputable member of several dental organizations who offers many different cosmetic and restorative procedures to area patients. By focusing on optimizing the looks and health of individuals, Dr. Sands gives patients the best results possible. Only the latest equipment and techniques are used at the office of Dr. Sands so that patients enjoy a Hollywood smile.
Full and mini implant options differ in terms of their size, increasing flexibility of implants as a whole. Whereas full implants may require bone grafting before surgery because of their size, mini implants often do not because they are smaller in terms of length and diameter. Instead of taking up to nine months as full implants may, mini implants can usually be placed in a single day. This also makes mini implants attractive to patients who are busy and want to minimize the time they need to invest in tooth replacement.
The cost of implants covers several important benefits whether patients choose mini or full-size implants. With protection against tooth shifting, implant recipients are better guarded against tooth decay and gum disease compared to patients who get alternative types of tooth replacement. The prevention of jaw bone resorption offered by implants also ensures that patients avoid the deterioration of appearance that often occurs as the facial muscles atrophy in response to smaller jaws. Appearance is totally natural with implants, and for patients who choose full mouth implants over removable dentures, embarrassing slipping and clicking is never an issue.