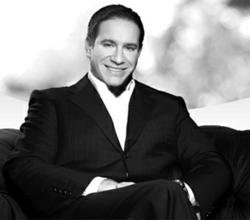 Los Angeles, CA (PRWEB) July 02, 2012
One of the most devastating experiences that any individual may go through is the loss of one or more of their teeth. Even those that are extremely diligent about the health of their teeth and the appearance of their smile will still be susceptible to tooth loss. Dr. Sands, Los Angeles dental implants dentist, is now offering various types of dental implants for patients looking for a permanent replacement for their missing teeth. Visit BestDentalImplantsinLosAngeles.com for more information.
Tooth loss is often the result of tooth decay or gum disease that has not been detected or treated by a dental specialist. Other common causes for tooth loss include trauma to the face that has severely damaged the roots of the teeth, failed dental services, excessive dental work on the teeth, or diseased pulp. Many may believe that this is only a cosmetic issue that does not require immediate dental implant surgery, but neglecting this condition can cause serious damage.
Dr. Kevin Sands, Los Angeles dental implant dentist, has created an unparalleled reputation by providing all patients with the quality results that they need in order to have a fully restored smile. For those that do not seek out these affordable dental implants, there will be an increased risk of plaque developing within the mouth as well as facial sagging that could permanently alter the structure of the face.
Multiple and single dental implants can often be placed within the mouth in just a few short visits to a dental practice. This procedure has become exceedingly advanced in recent years, and patients will be able to enjoy their new smile for years on end with the proper aftercare. Cosmetic dental implants are now more effective and affordable than ever for locals that seek out the services of Dr. Kevin Sands.
About Dr. Sands
Dr. Kevin Sands is a proud graduate of the University Of Southern California School Of Dentistry and has worked with countless patients throughout the years, providing them with amazing results with their single and multiple dental implants.
You can visit http://www.bestdentalimplantsinlosangeles.com or call (310) 273-0111 for more information. Dr. Sands' office is located at 414 N. Camden Dr. suite 940 in Beverly Hills, CA 90210.