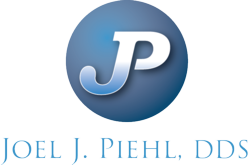 Dr. Piehl is now offering dental implants at 20% off for one and 25% off for 2 or more!
West Hollywood, CA (PRWEB) April 11, 2013
Dr. Joel Piehl, who is a highly respected West Hollywood dentist, is now offering 25% off two or more dental implants. If only one dental implant is needed, he is still offering 20% off. Those interested should call (310) 507-9464.
Dr. Piehl has over two decades of serving the greater Los Angeles area as a dental implant specialist, periodontist and also treats headaches, migraines and TMJ pain. Modern implants replace missing teeth, while looking just like one's natural teeth. When they are placed correctly, dental implants are extremely durable and can last for decades.
As a skilled periodontist Los Angeles trusts, Dr. Piehl offers extensive gum treatments that are preventive, restorative and aesthetic as well.
The migraine, headache and TMJ pain treatments offered by Dr. Piehl do not involve needles or drugs. The root cause of the problem is diagnosed, and treated to provide long term pain relief.
The current specials at the practice include 50% off a full exam and consultation for headaches and migraines, 30% off consultations for periodontic treatment, And 20% off one dental implant or 25% off of two or more implants.
For scheduling with this premier provider who offers dental implants Los Angeles trusts and respects, call (310) 507-9464.