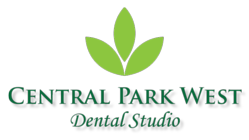 Central Park West Dental provides premier dental implants now at $500 off in a modern, neighborhood setting.
New York, NY (PRWEB) December 28, 2012
One of the best dentists in NYC, Central Park West Dental Studio, is now offering $500 off dental implants. The leading dentist in NYC provides expert dental implants Manhattan trusts. For more information and scheduling call (212) 257-0480.
Central Park West Dental Studio offers general, cosmetic, implant and laser dentistry. The comprehensive cosmetic treatments include teeth whitening, dental bridges, dentures, crowns, veneers, fillings, sealants and implants.
Along with the $500 off dental implants, the NYC dental practice is also offering a complimentary exam and x-rays. For $59, the practice will provide a professional cleaning.
Dental implants provide for a false tooth that both looks and feels natural. The implant integrates into the jawbone, and grows in for long term durability.
A significant amount of treatments are performed with the use of laser dentistry, which allows for safer and faster treatments that take less time to perform. Central Park West also performs emergency dentistry, helping those with toothaches, broken teeth, infections and more. Dr. Genevieve Fernandes is a dentist Manhattan NY respects.
For further information on the services provided by the practice and to schedule, call (212) 257-0480.