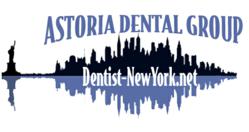 Astoria Dental Group offers multiple options for same day dental implants which saves patients time and expense.
Queens, NY (PRWEB) September 11, 2012
The leading dentist in Queens, NY, Astoria Dental Group, is now offering multiple options for immediate dental implants. The technology utilized is cutting edge and incorporates options for securing dentures as well as replacing missing teeth. Those interested should call (718) 839-6954, new patients receive a free consultation, exam and digital x-rays.
As a leading Queens dental implants practice, Astoria Dental Group has over 15 years experience in all types of implants available and customization options.
The different options for dental implants at Astoria Dental include the Mini Drive-Lock system, the Hybridge dental implant technology, and the SimPlant system. All have different indications and benefits, with the expert implant dentist Dr. Clifford Degel being skilled in all three procedures.
The benefits of dental implants are that they never decay, they can preserve the appearance of the face, they do not require grinding down teeth, they restore proper chewing and bite strength, and look and feel completely natural. When a person loses a tooth, it can lead to gum recession, bone loss, or speech difficulties. Dental implants prevent those problems from arising.
Astoria Dental Group has been named one of America's Top Dentists by the Consumer Research Council of America. The expertise at the Queens dentist practice spans cosmetic and general dentistry, and the practice offers Invisalign clear braces, teeth whitening, and sedation dentistry as well. The practice serves the areas of Queens, Astoria, Long Island City, Jamaica Estates, Bronx, Douglaston and surrounding areas.
All new patients receive a free consult, exam and x-rays. Queens cosmetic dentist Dr. Degel will then be able to customize a dental implant option for the best outcome. Those interested should call Astoria Dental Group at (718) 839-6954.