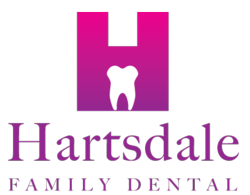 Dr. Greco has over 10 years experience as a first rate implant dentist along with significant skill in cosmetic dentistry.
Westchester, NY (PRWEB) February 21, 2013
Hartsdale Family Dental, a premier Westchester dentist, is now providing $250 off dental implants. In addition, the leading Scarsdale dentist is offering complimentary exams to all new patients.
The practice has a highly skilled dentist, Dr. Paul Greco, who offers extensive experience and skill for both general, cosmetic and implant dentistry. For scheduling, call (914) 294-2202.
For over a decade, Hartsdale Dental has been offering White Plains, Yonkers, Scarsdale, Arsdale, and Westchester County highly skilled cosmetic, family, and dental implants treatments. Cosmetic dentistry includes bridges, dental bonding, teeth whitening, crowns and veneers, dental implants, and more. With the $250 reduction on dental implants, Hartsdale makes it affordable to replace a tooth that has been lost. The replacement is attractive and durable.
Dr. Paul Greco also offers Invisalign clear braces, which straighten teeth while most people don't even notice. The clear braces fix teeth alignment without metal posts, and the braces are removable for brushing and eating. For one of the specials, Hartsdale Dental is offering $250 off the treatment with Invisalign.
Dr. Greco is one of the Westchester cosmetic dentists with exceptional talent, while also being a highly skilled Dental Implants Scarsdale NY specialist.
Hartsdale Family Dental uses modern, state of the art treatments for patient care and offers stunning smile creation in a contemporary office.
To find out more about $250 discount on dental implants at the practice along with the free consultation and examination, individuals should call (914) 294-2202.