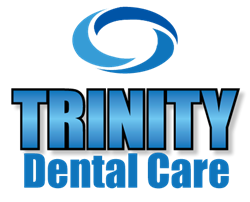 Trinity Dental is now offering $500 off either dental implants or Invisalign treatment!
Westwood, NJ (PRWEB) October 10, 2013
The top dentist in Bergen County, Trinity Dental, is now offering two different dental specials of $500 each. Patients can choose whether to receive $500 off either a dental implant or Invisalign clear braces treatment. Both represent a significant discount, call (201) 351-0661 for more information and scheduling.
Invisalign clear braces represent a revolutionary treatment advancement for the straightening of teeth while virtually no one notices. The treatment uses plastic aligners, no metal brackets or wires. These aligners are removable for brushing and eating, and are traded out every two weeks to continue the straightening process.
The Westchester dentists at Trinity are highly skilled in dental implants. The implants look and feel natural and are highly durable. The latest dental implants are placed so that the post grows into the jawbone for stability.
Trinity Dental offers over 20 cosmetic dentistry procedures including teeth whitening, veneers, crowns and bridges. The dentists use laser dentistry when possible to minimize pain.
Along with the $500 off discount specials, Trinity Dental is also offering new patients an exam, x-rays and video tour of a patient's mouth for only $49. For more information and scheduling of appointments, call (201) 351-0661.