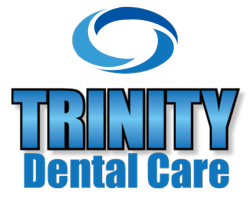 The dentists at Trinity Dental have over 40 collective years of expertise in cosmetic and implant dentistry!
Westwood, NJ (PRWEB) January 30, 2013
Trinity Dental in Westwood, NJ, is now offering $500 off dental implants. As a leading Bergen County dentist, Trinity's dentists have over 40 collective years of experience in cosmetic and implant dentistry. For those in need of dental implants Bergen County trusts, call (201) 351-0661 for more information and scheduling.
The Award Winning dentists at Trinity offer comprehensive services to a broad area in Bergen County including teeth whitening, veneers, Invisalign clear braces, bridges, dentures, tooth extractions, dental implants and a full slate of general procedures and preventive dentistry such as cleanings.
The practice has incorporated laser dentistry whenever possible, which makes for a painless and quiet setting for procedures. The lead dentist at Trinity, Dr. Labib, was voted America's Top Dentist two years in a row by the Consumer Research Council of America. He is a dentist Westwood NJ respects.
Along with the $500 discount on dental implants, the practice is also offering a $500 discount on Invisalign treatment. Invisalign treatment is clear braces, which are virtually invisible while being worn. They can also be removed while brushing or eating.
For new patients who need a new patient exam and x-rays, Trinity is also offering a $49 introductory special as well. The practice serves a broad area including Westwood, River Vale, Old Tappan, Emerson, Haworth, Oradell, Hillsdale, Harrington Park and Washington Township.
For those who would like to take advantage of either the $500 off dental implants or Invisalign or the new $49 patient special, call (201) 351-0661.