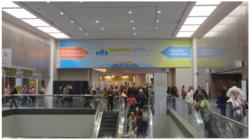 Under employment for some dental professionals is an issue and we are trying to address that.
Frisco, Texas (PRWEB) March 23, 2012
Feridoon Amini, founder of DentalSpots.com, announces that his full-service dental jobs website offers a patent-pending automated temporary dental staffing solution. The new feature allows dental practices to quickly and easily locate and contact qualified applicants for temporary dental hygienist jobs or dental assistant jobs. DentalSpots.com's iPhone and Android apps will also allow dental employers and potential applicants to take advantage of this feature. By building an easy-to-use website that is full of practical job-matching features, DentalSpots.com is working to secure its position as the premium, one-stop online destination for dental staffing needs.
Dental practices with temporary dental hygienist jobs or temporary dental front office jobs available simply go to the website at http://www.dentalspots.com to create an online profile and post an unlimited number of temporary dental jobs. They can also search candidate resumes and view candidates in their area. The site is free for job seekers who can either search by date, position or location or list what days they are available, geographic locations where they are available to work, and a desired hourly rate. The patent-pending feature will then search the database to match dental job offers with qualified applicants and automatically notify applicants by text or email of job openings. The job seeker then has the option to respond or not.
Amini has over twenty years of experience as an IT architecture and design expert, which he is using to make sure DentalSpots.com has rich features and easy-to-use applications for both dental practices and dental job seekers. The background knowledge of what a dental office needs to run efficiently is provided by his dentist wife, Dr. Mojan Safavi, who co-founded the website with him as a way of helping the dental industry improve its hiring process. "We know how busy these dental practices can be, and it's difficult enough for the dentist to be providing hands-on service to patients without having to spend vast amounts of time on the administrative and staffing sides of the practice. Filling temporary vacancies for dental assistant jobs or dental hygienist jobs due to vacations, illness, or unexpected emergencies can take valuable time away from providing needed dental services. We wanted to make that process as quick and easy as possible."
Dental practices can also use the website to help spot qualified applicants for full-time dental office management positions and dental assistant jobs. The site's high-tech features help dental professionals nationwide quickly sort through the database of available job seekers to focus on the exact level of talent and experience required for the open position.
By providing innovative and efficient services to both dental practices and dental job seekers, DentalSpots.com is working to live up to its motto of being "A Dental Job Site You Can Smile About." Further information on the service or the automated staffing feature may be obtained by visiting the website at http://www.dentalspots.com, connecting on Facebook, following @DentalSpots on Twitter, or calling 1-800-971-8008.