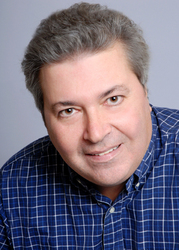 I am very excited about writing for the best web site for health and fitness
New York, NY (Vocus) May 4, 2010
George Brakatselos, senior consultant in dental marketing services and expert author, recently published his first article for LIVESTRONG.COM. His articles will focus on a variety of dental and other health issues.
"I am very excited about writing for the best web site for health and fitness," says Brakatselos. "The site is simply amazing. It covers almost the entire universe of health issues and takes readers who are serious about their health through a step-by-step guide for achieving their goals," he adds.
In addition to writing many articles on medical practice marketing, Brakatselos has written about developments in medical research. Topics include cancer, diabetes, obesity, heart disease, Alzheimer's, Parkinson's disease and dental health. As a senior consultant he has helped transform the practices of doctors across the U. S.
LIVESTRONG.COM believes everyone has the power to make their life better. Its members are people who want to take responsibility and give 100 percent to achieve everyday victories to help themselves and then help others. Demand Media and the Lance Armstrong Foundation built the web site as the definitive daily health, fitness and lifestyle destination. Through its rich and extensive content, interactive tools and an engaged community, LIVESTRONG.COM will help people take action to make the most of their life, their time, their body and their world.
"Given my background, I believe I can make a valuable contribution to an organization with deeply held beliefs about the power of someone to change his or her life and become physically fit or win the battle against disease and get healthy," says Brakatselos. "There is no better way for an individual to feel empowered," he adds.
Mr. Brakatselos is a Senior Consultant with DR, Inc. For 17 years, DR, Inc. has been working with doctors all over the country and across specialties, helping them boost their profitability and transform their businesses. He is also an expert author, writing for LIVESTRONG.COM and for The Examiner.com as The NY Medical Practice Specialist. Mr. Brakatselos' prior experience includes managing broad policy/public relations initiatives for the financial services industry. For more information on dental marketing services visit http://www.gbmarketingexperts.com.
###