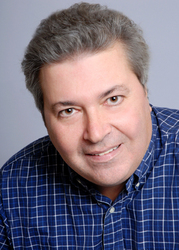 Top 5 Things You Didn't Know About Getting New Patients.
New York, NY (Vocus) June 30, 2010
George Brakatselos, senior consultant in dental practice marketing and expert author, will speak at his free webinar entitled "Top 5 Things You Didn't Know About Getting New Patients." Webinar participants will also receive a free 3 Disc Box Set (2 CDs and 1 DVD) and a Guide on New Patient Marketing. Shipping is complementary.
"I'm excited to start this webinar series. It's a free live internet presentation for dentists across the country," says Brakatselos. "It will cover the strategies we use to attract new patients to a dental practice. Doctors will have the opportunity to participate in the discussion and ask questions," he adds.
Today, doctors across specialties are facing challenges in managing their practices. Having a marketing strategy that works and covers all the bases is more important now than ever before! "I'll show you ways to effectively market your practice without spending huge amounts on advertising. I guarantee you'll learn marketing techniques from this webinar that you can put into effect right away," says Brakatselos.
Webinar details:
Title: Top 5 Things You Didn't Know About Getting New Patients
Date: Thursday, July 8, 2010
Time: 1:00 pm to 2:00 pm EDT
This webinar is open to doctors only and space is limited! Reserve your seat now at:
https://www1.gotomeeting.com/register/226628177
After registering you will receive a confirmation email containing information about joining the webinar.
Mr. Brakatselos is a Senior Consultant with DR, Inc. For 17 years, DR, Inc. has been working with doctors all over the country and across specialties, helping them boost their profitability and transform their businesses. He is also an expert author, writing for LIVESTRONG.COM and for The Examiner.com as The NY Medical Practice Specialist. Mr. Brakatselos' prior experience includes managing broad policy/public relations initiatives for the financial services industry. For more information on dental marketing services visit http://www.gbmarketingexperts.com.
###