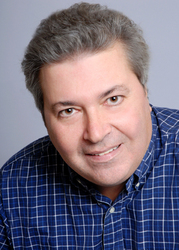 Having a marketing program is now more affordable than ever
New York, NY (Vocus) October 14, 2010
Senior consultant in dental marketing services and expert author, George Brakatselos, has introduced new 0% financing allowing dentists to begin a marketing program for new patients for less than $100 per month. This enables dentists who are concerned about cost to engage in a highly successful marketing strategy.
"Having a marketing program is now more affordable than ever," says Brakatselos. "Our award winning marketing program for new patients has helped dentists across the country and across specialties. It incorporates a multi-faceted approach to dental practice marketing," he adds.
The new financing program is now available to qualified dentists. Dentists can begin seeing results in a matter of weeks without a larger outlay of capital. The marketing program includes, among other things, a sophisticated public relations campaign, public and private endorsements, a state-of-the-art internet strategy and a patient recall/referral program.
"It's the perfect time for dentists to begin a marketing strategy for new patients," says Brakatselos. "With the current economy, the new 0% financing makes it easier to get started, get new patients and dramatically increase profitability," he adds.
Mr. Brakatselos is a Senior Consultant representing DR, Inc. For 17 years, DR, Inc. has been working with doctors all over the country and across specialties, helping them boost their profitability and transform their businesses. He is also an expert author, writing for LIVESTRONG.COM and for The Examiner.com as The NY Medical Practice Specialist. Mr. Brakatselos' prior experience includes managing broad policy/public relations initiatives for the financial services industry. For more information on dental marketing services visit http://www.gbmarketingexperts.com.
###