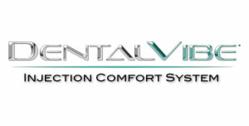 We are so excited to be featured on 'The Doctors,' a show that has found its way into the hearts of many Americans and people all around the world.
Boca Raton, FL (PRWEB) November 05, 2012
One of America's most popular daytime medical talk shows, "The Doctors," is set to feature the DentalVibe Injection Comfort System, a revolutionary new dental device that allows for painless oral injections. The segment, which is scheduled to premiere during the episode airing Friday, November 9, 2012, will feature an on-air oral injection procedure performed by the world-famous DDS, Dr. Bill Dorfman, known to many as "America's Dentist."
The DentalVibe Injection Comfort System is a brand-new, patented, and FDA-approved device that is redefining the dental experience. DentalVibe makes truly pain-free injections possible for every patient, with or without sedation dentistry, and is effective for children and adults alike. "The Doctors" is the latest in a long series of high-profile media platforms to turn its attention to the DentalVibe.
CBS' "The Doctors" is a smash success on television, where it has been a fan favorite since spinning off of the popular "Dr. Phil" program in 2008. The hour-long series, currently in its fourth season, is co-produced by Dr. Phil himself, alongside his son. The hosts of the Emmy Award-winning show include ER physician Dr. Travis Stork, OB/GYN Lisa Masterson, plastic and reconstructive surgeon Dr. Drew Ordon, and pediatrician Dr. Jim Sears. CBS syndicates the show throughout the United States, Europe, and Australia.
Dr. Bill Dorfman is one of the nation's leading dental experts and makes regular appearances on "The Doctors." He practices out of Los Angeles, where his clients include A-list Hollywood stars. He is also known for his many appearances on "Extreme Makeover," "The Oprah Winfrey Show," "Good Morning America," "The View," and "Larry King Live," among countless others. He is a 'New York Times' best-selling author and has been recognized as the "Best Aesthetic Dentist in Los Angeles."
In his upcoming segment with the DentalVibe on "The Doctors," Dr. Dorfman will treat Courtney Turner, a young model who needs a small dental filling but who has been too afraid of needles to seek out a dentist. She isn't alone. According to recent studies, tens of millions of Americans simply avoid the dentist altogether due to their fear of pain.
Those tuning into "The Doctors" will have a chance to see exactly how the DentalVibe has revolutionized the dental industry with vibrating pulsations that completely block the pain of needle injections. Viewers will hear Turner's first-hand account of her struggle with odontophobia (the fear of dental pain) and why she's neglected dental care for so long. Then, Dr. Dorfman will put the DentalVibe to test in front of a live studio audience.
"We are so excited to be featured on 'The Doctors,' a show that has found its way into the hearts of many Americans and people all around the world," said Dr. Steven G. Goldberg, D.D.S., founder and inventor of DentalVibe. "We know they're going to be amazed by this revolutionary, pain-free dental device, just as patients across the globe are every day."
The DentalVibe episode of "The Doctors" is set to premiere on Friday, November 9, 2012. The expected airdate is subject to change at any time. Any adjustments to the proposed airdate will be announced on DentalVibe's site as soon as possible. Because "The Doctors" is a syndicated program, specific times and channels will vary by region. Those interested should check their local listings to find out when and where they can find "The Doctors" in their area.
The providers of the DentalVibe are actively engaged in media outreach, including featured segments on popular programs like "The Doctors." Additionally, DentalVibe is dedicated to marketing the practices who use their dental equipment as truly pain-free dentists. Purchasing DentalVibe products gives dentists access to a brand-new Marketing Support Center, where DentalVibe is expanding its efforts at marketing dentists and educating consumers. The DentalVibe Dentist Locator, for example, maximizes exposure for dental offices by allowing patients to find a dentist in their area and access an exclusive, dedicated page for each practice. The Marketing Support Center enhances the already great value of the low DentalVibe cost.
About DentalVibe and BING Innovations, LLC
BING Innovations, LLC, established in 2008, is the exclusive provider of the DentalVibe® Injection Comfort System, a revolutionary, patented, and award-winning dental device that uses VibraPulse® technology to eliminate the pain of dental injections. DentalVibe, invented by Steven Goldberg, D.D.S in Boca Raton, FL, is FDA-approved and registered and is proudly assembled in the USA. BING exists to improve patient comfort by developing cutting-edge products for health professionals. To learn more, please call 877-503-VIBE (8423) or visit http://www.DentalVibe.com.