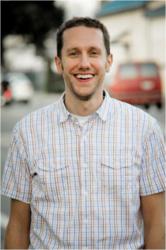 Upon working my first day with the Roadside dental marketing team, I felt like part of the family.
Marysville, WA (PRWEB) November 30, 2011
Dental website design and marketing reached new heights in innovation, elegance and accessibility with Roadside Multimedia's advent to the marketing arena over 11 years ago. At Roadside they believe a website should be a work of art, and with bold graphics, beautiful design and professional copywriting they accomplish that goal. Highly respected for the success of their dental websites, Roadside can help dental practices grow. "The attention to detail and the sheer professional look of my website has garnered many new patients," comments Dr. Greg Pyle.
There are several reasons these customized websites work, among them: They are appealing as well as functional and easily navigated. Over 75% of people choose their dentist from what they observe on the Internet, and Roadside creates the perfect first impression. Strong copywriting puts a website at the top of every search engine result page. Roadside's videos for dental websites highlight the dental practice's services to potential clients.
The dental marketing team is eager to work together to give clients their best website design. Jonathan Woods is a valuable addition to that team, an integral team player.
Woods comes to Roadside with degrees in finance and marketing from Gonzaga University in Spokane, WA. Since his graduation he has gained extensive experience in marketing, consisting primarily of building and maintaining the SEO campaigns for his previous positions. As an Account Manager at Roadside Multimedia, he will work at increasing each client's web presence by managing their social media, Google places and other services so as to enhance their placement on search engines. He also has experience in sales that, along with his friendly demeanor, will ensure he patiently caters to every client's need.
A native Washingtonian and an avid local sports fan, Jonathan can be found, outside of work, hiking in his Zags sweatshirt or otherwise taking advantage of all the natural beauty the state of Washington has to offer. Roadside is eager to see how well he connects with all of their valuable clients as well as the Dental Website Marketing team. Roadside Multimedia is grateful and excited to have him on board.
###