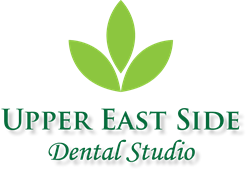 The $69 new patient special includes an exam, x-rays, camera tour and a professional cleaning!
New York, NY (PRWEB) October 07, 2014
Upper East Side Dental is now offering a new patient special for only $69, where patients receive an exam, digital x-rays, camera tour and professional cleaning. In addition, the practice is offering $500 off Invisalign or the first dental implant. Call (212) 257-0480 for more information and scheduling.
The Manhattan dentist practice has highly skilled providers with expertise in cosmetic, dental implants, Invisalign and laser dentistry. Cosmetic dentistry procedures include fillings, sealants, crowns, bridges, dentures and teeth whitening. Upper East Side Dental also offers dental implants Manhattan trusts, which are extremely durable and may last for decades if taken care of well.
When possible, Upper East Side Dental utilizes laser dentistry. With the laser, the typical drill noise is taken away, while treatments become gentle and pain free. The treatments are easier on one's gums as well.
Invisalign treatment involves clear braces and has been revolutionary for teeth straightening. No metal brackets or posts are involved, and the clear braces may be removed for brushing and eating. Every two weeks, the plastic aligners are changed to continue the process of straightening. Invisalign makes it hard to even notice that the person is wearing them.
For the new patient special, the camera tour of one's mouth is an excellent way to visualize pockets that otherwise would be hard to see. This can assist with keeping one's mouth healthier by detecting potential cavities early.
Call (212) 257-0480 for more information and scheduling.