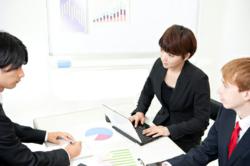 The website should be professional-looking since it may be the first chance to make a good impression on a potential patient or client. This is where Instant Dental Newsletter can help.
Denville, NJ (PRWEB) September 12, 2012
A website is one of the best avenues to create online and real awareness to a business. Its potential for exposure is massive and viral that's why its content should always be right and very informative.
Instant Dental Newsletter provides practitioners with complete done-for-you newsletters that are written, edited, and designed by a team of licensed dental practitioners which ensures the quality and credibility of its content. These practitioners will have the ability to reflect their opinions, adding articles that they feel would enhance the relationship between the patient and the specialists that will lead to a better business.
There are special fields in the newsletter which the client can utilize to make changes to any segment of it in just seconds. The more unique the newsletter, the better it will serve as an ambassador for the dental practice within his/her community. An advance copy of the customized newsletter can be printed out to see the new layout and approve it, by sending a test email to self. Once customization is complete, a new set of codes can be generated for the website.
Having a website is as important as having a telephone or brochure, http://www.youtube.com/watch?v=FQnb9SV-wCE&list=UU72yaQd8-WM8wWaU2-Ahj1w&index=7&feature=plcp. If potential clients search the internet and they cannot find the website that they choose, the tendency is they will look for the competitor. However, it should be noted though that the website should be professional-looking to make a good and lasting impression to the potential client.
Chhoda's office can be reached by phone at 201-535-4475. For more information, visit the website at http://www.nitin360.com.
ABOUT NITIN CHHODA
Nitin Chhoda is a licensed physical therapist, a doctor of physical therapy, and a certified strength and conditioning specialist. He's the author of "Total Activation: The New 5 Step Fitness Mantra" and "Marketing for Physical Therapy Clinics." He's been featured in numerous industry magazines, major radio and broadcast media, and is the founder of Referral Ignition training systems, Private Practice Summit, the Private Practice Formula and the Private Practice Mastermind group. Chhoda speaks extensively throughout the U.S., Canada and Asia. He's the creator of the Therapy Newsletter, along with Clinical Contact, a web-based service that boosts patient arrival rates.