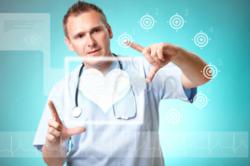 Dental practitioners will find it easy and cost-effective to market their practice using this kind of method.
Denville, NJ (PRWEB) September 04, 2012
This rare technology will actually help practice owners attract new patients, increase overall treatment plan acceptance rates, reduce patient attrition and re-activate former patients. It is a done-for-you dentist newsletter, http://instantdentalnewsletter.com/testimonials.html, for dental marketing that automates writing and newsletter distribution through email, video, print and fax to ease the increasing workload of dental practitioners. It was designed to keep dental private practitioners link to new and current patients, positions them as trusted advisors and experts and more importantly, generate referrals.
Some of the benefits or features of this newsletter were also mentioned in Chhoda's latest blog post. Increase plan acceptance rates, reactivate former patients, collect patient email addresses, and raise patient's dental IQ are just a few of its advantages. Dental practitioners will find it easy and cost-effective to market their practice using this kind of method.
As John Smith of DC puts it "The Instant Dental Newsletter is well overdue in our industry. It provides a perfect (and low-cost) way of staying in front of our patients in the midst of schedules that get tighter each and every day. This tool not only has the potential to further enhance the value of dental therapy, but also insures improved retention among active patients – and thus better outcomes. This is a resource you'll want to try."
Each issue of the newsletter is aimed at capturing and keeping the subscribers' interest and inspiring them to become the "human billboards" to market the dental clinic. It is a proven and effective dental marketing tool which utilizes less human and time resources, http://www.youtube.com/addnewpatients.
Chhoda's office can be reached by phone at 201-535-4475. For more information, visit the website at http://www.nitin360.com.
ABOUT NITIN CHHODA
Nitin Chhoda is a licensed physical therapist, a doctor of physical therapy, and a certified strength and conditioning specialist. He's the author of "Total Activation: The New 5 Step Fitness Mantra" and "Marketing for Physical Therapy Clinics." He's been featured in numerous industry magazines, major radio and broadcast media, and is the founder of Referral Ignition training systems, Private Practice Summit, the Private Practice Formula and the Private Practice Mastermind group. Chhoda speaks extensively throughout the U.S., Canada and Asia. He's the creator of the Therapy Newsletter, along with Clinical Contact, a web-based service that boosts patient arrival rates.