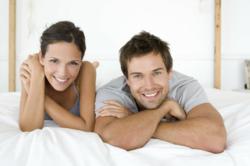 When you visit our office, your overall oral health and smile is our top priority. We believe that a brighter and healthier smile is a process that requires an aware and conscious effort from sides, you and our practice. 818-962-1141
Los Angeles, CA (PRWEB) January 11, 2013
Dr. Kanani, a cosmetic dentist in Woodland Hills demonstrates excellent advantages of metal free dental fillings and it is well recommended for patients aiming for a cavity free, whiter, and natural looking teeth.
He is an expert when it comes to providing patients advanced and quality dental care services, especially the most demanded teeth filling in Woodland Hills.
With services ranging from general dental health procedures, surgeries, and lasers, Dr. Kanani's dental health spa in Woodland hills has a good reputation of giving patients a special and complete level of care associated to oral health and mouth aesthetics. Dental procedures like metal free teeth fillings have brought a huge impact at his practice. He is known to be one of the very best in his region and this has come to him with years of schooling and actual training. He keeps abreast with what's new by attending conventions, both local and international. Dr. Kanani is especially well regarded for his exceptional technique with flap-less and drill-less dental implants in Woodland Hills.
Plaques and bacteria can wear down tooth enamel, causing cavities and areas of decay. Once left unchecked, this can go beyond the surface and destroy the sensitive nerves and root structure. Metal free fillings are placed in the affected area to halt the development of cavities and restore the bite surface. Metal free tooth fillings look natural and are nearly undetectable in nearly all patients' smiles.
Metal free fillings have simplified the manner in which dentists practice restorative dentistry, giving a much better predictability and enhanced physical properties. Years of material science and laboratory development together with clinical trials among humans have concluded in metal free fillings being certified as a reliable, multifunctional restorative material in dental medicine. With a wide range of metal free filling materials available at this day and age, dentists can benefit from discovering the infrastructure of a specific material for them to identify which kind will work perfectly in a specific clinical situation.
Woodland Hills Dentist Dr. Kanani Metal free filling in daily practice give excellent benefits. They allow dentists to follow a known, conservative, and effective protocol for improving patients' overall oral health and smiles. Together with the use of good adhesive protocols, this kind of procedure can be used successfully for irresistibly gorgeous results.
Here are notable advantages of metal free fillings:

Metal free fillings when used correctly with excellent care can perform comparably to porcelain and natural teeth
These materials can last for years with enduring strength and maintenance of style and sparkle
These are excellent for restoration of caries, closing of spaces, lengthening of teeth, and covering discolored surfaces, and fixed fractured teeth
For more information about the goodness and proper use of metal free fillings, as well as other quality services in dental medicine or free consultation, you may call Nancy at Around the Corner Dental Health Spa at 818-962-1141.
For more information on other dental services by Dr. Kanani, like his well respected drill-less dental implant technique visit http://woodlandhillsdentalspa.com/