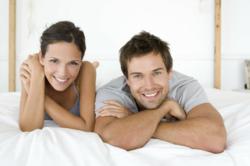 Dr. Kanani's Dental Office in Woodland Hills is now offering an initial exam and X-ray for $26.99, call (818) 962-1141 and ask how you can also get your first regular cleaning complimentary with "Smile 101 promotion"
Los Angeles, CA (PRWEB) July 17, 2012
Lack of dental hygiene and care can lead to serious dental problems starting from tooth decay and dental cavities, to gum disease and inflammation that will make patients more susceptible to oral cancer and other serious illnesses. And all of this start from plaque build up and lack of basic dental hygiene.
Several different forms of bacteria normally live in the human mouth, which build up on the teeth as a sticky film called "plaque". Plaque bacteria turn sugar and starches in the foods into acids. The acids dissolve minerals in the enamel that covers the tooth's crown and the dentin (the layer under the enamel).
The eroding of the enamel develops pits. They are too small to see at first. But they get larger over time, and form decays and cavities.
If the cavity is not fixed, bacteria will get into the tooth's inner layer, which contains pulps and nerves fibers.
Some types of plaque are also the causes of gum disease, such as:

Gingivitis, an inflammation of the gums caused by plaque buildup at the gum-line.
Periodontitis, at this point, the bone and the fibers that keep your teeth in place are damage, this is irreversible. To prevent further damage, dentist treatments are improved home care are necessary to clean the pockets that are formed below the gum-line.
Advanced Periodontitis, these is the stage the bone and fibers that support the teeth are destroyed, teeth ate starting to shift or loosen. The patient's bite is affected at this point and if aggressive treatments fail, the next step is to remove the teeth.
Red, puffy, and bleeding gums can be the signs of gum disease. If gum disease is not treated, the bone and fibers keeping the teeth in place are damaged and it ultimately leads to loss of teeth.
Diagnosis
At a dentist office, a dental care professional will look for cavities and decays as part of the routine exam. The dentist might examine the teeth and look for pits or areas of damage with a tool called an explorer. The problem with these methods is that they often do not catch cavities when they are just forming. Occasionally, if too much force is used, an explorer can puncture the enamel. This could allow the cavity-causing bacteria to spread to healthy teeth.
Some dentists like Dr. Kanani, Cosmetic dentist and oral surgeon in Woodland Hills, use high-tech procedures such as lasers to spot cavities. These devices can detect very early tooth decay and cavities, which can essentially be reversed.
Finally, more advanced cavities can be detected on X-rays that are taken on a routine schedule, or to find out the cause of symptoms such as pain and bleeding gums.
Prevention Is The Best Policy;
The best way to prevent cavities is by reducing the amount of plaque and bacteria built-ups on the teeth and gums.
"Dental Plaque is difficult to detect on your own unless they stained. Brushing at least twice a day, flossing daily, and regular cleaning are the best way to keep them off." Says Suzie from Dr. Kanani's dentist office in Woodland Hills. She suggests chewing red "disclosing tablets," found at drug and grocery stores to stain the plaque and clean them between the Dental Office cleaning visits.
Dental cavities do not happen at once, in their primary stages, dental cavities and tooth decay can be stopped and even be reversed. But as Dr. Kanani, dental cosmetic and [oral surgeon says: the best option is to prevent them buy keeping a basic and routine dental hygiene.
Since the primary reason for tooth decay is acid wearing away at the dental enamel, it is essential to reduce these acids. Sugary and starchy snacks leave the mouth acidic for hours after consumption, also the plaque forming bacteria feed on sugar and carbohydrates and produce even higher levels of acids. A balanced and low sugar diet along with reducing starchy food is not only good for overall health but also good to preserve the teeth enamel and maintain good oral health.
Fluorides and other prevention approaches can also help teeth in the early stages of tooth decay, to repair it or from getting further damaged.
When To Seek Professional Help?
The early phases of dental cavity and tooth decay are usually painless. Only routine professional examinations and X-rays can detect early troubles. If dental cavity and tooth decay is not treated and preserved, it will cause the tooth to decay drastically. This is an easy to prevent and simple to treat condition that if left untreated can lead to loss of teeth and serious gum disease and gum inflation which is also likely to make patients more susceptible to oral cancer.
If you start developing sensitivity to chewing or to cold, hot, or sweet drinks and foods, contact an experienced dentist right away.
Dr. Kanani's Dental Office in Woodland Hills is now offering an initial exam and X-ray for $26.99, call (818) 962-1141 and ask how you can also get your first cleaning complimentary with "Smile 101 promotion".
(818) 962-1141
http://www.woodlandhillsdentalspa.com/