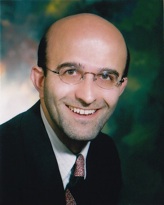 Framingham, MA (PRWEB) September 10, 2012
There is one very prevalent oral health condition that continues to affect millions of individuals every single day, and that is the loss of permanent teeth. No matter how many advances have taken place within the field of preventative dentistry, this could happen to anyone, and that is why one leading dentist in Framingham, Dr. Ali Maddahi, is now providing patients with affordable permanent and semi-permanent options to restore their smile.
The teeth remain some of the most important components of the body as they allow an individual to eat and speak properly, but they can become damaged for any number of reasons. From trauma to the face during an accident to infected pulp, tooth loss can happen at any age and it is important for patients to have this condition treated as quickly as possible so that they can avoid facial sagging, a misaligned smile, and any number of issues with their jaws and neck. As an experienced and friendly Framingham dental implant expert, Dr. Maddahi and his team of dental specialists are now providing patients with a wide array of treatment options for a complete mouth restoration.
Dr. Maddahi quickly became a trusted Framingham dentist due to the attention that he offers every single patient. Those that have recently lost teeth that head into Orris Dental will be provided with a number of leading treatments and services. This includes semi-permanent options such as dental bridges as well as more permanent solutions with dental implants, dentures, and porcelain dental crowns.
Maintaining a vibrant and healthy smile is one of the most important habits that anyone can get into, and that is why countless locals are now turning to Orris Dental to preserve their teeth and gums.
About Orris Dental, Framingham Dental Office
After graduating from the Tufts University School of Dental Medicine, Dr. Ali Maddahi has gone on to enjoy over 20 years of experience within the field of dentistry. This trusted cosmetic dentist in Framingham and the rest of the staff at Orris Dental provide their patients with all of the leading cosmetic, preventative, and restorative treatments ranging from dental fillings to periodontal therapy.
Visit http://www.orrisdental.com or call (508) 270-6770 for more information. Orris Dental is located at 233 Cochituate Rd, in Framingham, MA 01701.