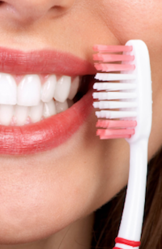 Finding a trusted and reliable dental professional is hugely important in the health of one's mouth...
Jersey City, NJ (PRWEB) April 26, 2013
New website, DentistJerseyCity.net, has just been released with a primary objective of aggregating and supplying pertinent, useful information to patients who need a dentist in Jersey City. This website gives consumers the type of information they want when looking for a trusted and reliable dental provider including data to help patients understand dental health, how to properly care for teeth, common types of dental problems & diseases, and best ways to maintain great oral health.
With that being said, the website's primary goal is to provide patients the data and ammunition they desire in order to make wise choices on picking the best dental care providers to match their specific needs as well as to connect people living and working in Jersey City with dentists within their price range.
In addition to offering helpful advice and information, DentistJerseyCity.net is planning to incorporate an area with a forum where site visitors and patients will be able to connect with actual Jersey City dentists. This forum will enable the public to ask questions and have engagement with others and with dentists. Furthermore, plans are in the works for adding a consumer review section to the website allowing the public to write reviews and offer feedback on dental practitioners for other potential patients to read.
Overcoming dental anxiety and tips on finding the best dentist are just a sampling of the content that the website has currently published. The site is actively producing these types of consumer awareness articles and the site administrators are rolling out additional, feature-rich articles to further broaden the dental health educational aspects of the website.
Finding a trusted and reliable dental professional is hugely important in the health of one's mouth not to mention their overall health. It is for this reason that DentistJerseyCity.net was created... to educate consumers who are trying to find best dentist and to raise the awareness of the public to the importance of oral health and hygiene.