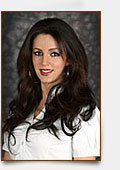 Los Angeles, CA (PRWEB) March 16, 2015
Los Angeles cosmetic dentist, Dr. Poneh Ghasri, is now offering complimentary consultations for Lumineers and Invisalign. These consultations can provide patients with more information about their options so that they can choose the best treatments for their needs. Many options are available for improving not only the health but also the function and appearance of a smile. Even cosmetic treatments can have restorative and functional benefits, and patients can enjoy improved dental health after undergoing cosmetic dental procedures.
Invisalign and Lumineers
Invisalign and Lumineers are two cosmetic treatments that can completely transform a smile on their own or as a part of a complete smile makeover. Invisalign is an orthodontic treatment that is often preferred over other forms of orthodontic treatments because it is comfortable, clear, and easy to wear. Patients who may be candidates for Invisalign include those with mild to moderate crossbites, overbites, underbites, crowding, and gapping.
Lumineers are a special type of dental veneer that can usually be placed with little to no preparation of the natural tooth structure. Patients who may be candidates for Lumineers include those who have stained, gapped, worn, chipped, or otherwise flawed teeth. Lumineers offer beautiful results and can last for 20 years or more with proper maintenance. They can usually be placed in just two dental visits.
About Dr. Poneh Ghasri
Dr. Ghasri is a premier cosmetic dentist. A graduate of UCLA's School of Dentistry, Dr. Ghasri completed advanced courses in restorative and cosmetic dentistry. She has since been named as one of Invisalign's Preferred Providers and a Top Lumineers Dentist. Dr. Ghasri's work can be seen on many celebrities as well as everyday people, and she is known for her artistic skill and her warm, friendly personality.
Dr. Ghasri offers other treatment options as well, including teeth whitening, tooth-colored fillings, porcelain crowns, dental implants, full mouth reconstructions, and dental bridges. She works closely with her patients to find smile solutions that help them reach their aesthetic goals and ensure that they continue to enjoy good dental health for life.