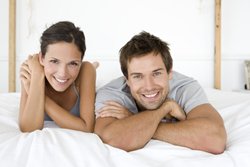 Los Angeles, California (PRWEB) April 23, 2014
In line with Mother's Day, Dr. Kanani, a top family dentist in Woodland Hills, has unveiled a special promotion on selected dental procedures, one of which is a full mouth x-ray and regular teeth cleaning for just $65.
According to Dr. Kanani, Mother's Day is the opportune time to treat one's mother to a topnotch dental procedure. As Around the Corner Health Spa is one of the most renown clinics that offers general dentistry Woodland Hills, there is no better place for one's mother to head to for all her dental procedures. From oral surgery to basic teeth cleaning, Dr. Kanani and his team are highly skilled in a myriad of dental operations. Here are some reasons why patients come from all over the country to seek Dr. Kanani's expertise.
Well-established Dentist
Dr. Kaveh Kanani DDS. received his Doctorate in Dental Surgery from New York University. He then completed his residency at the esteemed Woodhall Hospital in Brooklyn, New York. In 2003, Dr. Kanani received his certification from the American Academy of Implant Dentistry and completed a series of Maxi courses at the School of Dentistry, Medical College of Georgia. As an Associate Fellow for the Iranian American Dental Association (IADA) and the Woodland Hills Chamber of Commerce, he is a well-known member of the dental community and is highly respected by his peers. He is also an Associate Fellow of the American Academy of Implant Dentistry (AAID), the only dental implant organization that is recognized in court decisions. His passionate dedication to perfecting the art of dentistry has propelled him to the top of his class. Dr. Kanani's commitment to making a positive impact on all his patients' lives is clearly visible through his work. His caliber and vast knowledge is admirable, making him one of the best family dentists Woodland Hills. His practice is the go-to clinic for local and out-of-town patients alike.
Highly Advanced Equipment & Procedures
In Dr. Kanani's quest to be the best general dentist in Woodland Hills, he has taken it upon himself to constantly evolve and improve on conventional dental procedures. For example, he engineered his own technique of inserting dental implants. Called the Flap-Less/Drill-Less Surgery method, he forgoes the need to cut into the gum and drill into the jawbone. He also eliminates the need for patients to first undergo block bone graft surgery. This surgery entails cutting a block of bone from another part of the body and placing it into the jawbone to act as a strong base for the dental implant. Instead, Dr. Kanani uses a series of complex dental instruments to expand the jawbone. The gap formed is where he places the titanium dental implant into. Not only is this method less painful than conventional methods, it also calls for less healing time. Additionally, Dr. Kanani's patients are able to save thousands of dollars on dental implant costs as they are able to skip block bone graft surgery. As a top periodontist, Dr. Kanani uses the most up-to-date dentistry equipment and is well versed in the latest technology and techniques.
Large Array of Services
Dr. Kanani's service list is by far one of the most impressive amongst family dentists Woodland Hills. Whether one needs to get a full mouth X-ray done, teeth whitening, or anything else related to cosmetic or oral surgery, Around the Corner Health Spa is the place to head to. Besides stellar Mother's Day deals, Dr. Kanani is also offering complimentary consultations for first time patients.
For more information on Dr. Kanani's dental deals or to make an appointment, call Around the Corner Health Spa at (818) 962-1141 or head to http://www.woodlandhillsdentalspa.com.
Press Release by:
Gray Element LLC.