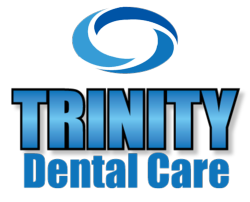 Trinity Dental now offers over 20 cosmetic dentistry options for a healthier, brighter smile.
Westwood, NJ (PRWEB) December 04, 2012
One of the excellent dentists in Westwood NJ and all of Bergen County, Trinity Dental, is now offering over twenty cosmetic dental procedures to help patient's smiles look and feel beautiful.
The Westwood dentist team at Trinity offers over 30 collective years of experience, with new patients receiving an exam, xrays and video tour of the mouth for only $49. Call (201) 351-0661 for scheduling with this dentist Bergen County trusts.
According to statistics from the American Academy of Cosmetic Dentistry (AACD), teeth whitening procedures have increased by 300% since 2006 and porcelain veneers by 250%. The reason is now more than ever before, cosmetic dentist procedures are affordable and highly effective at creating the health, pearly white smile so desired by the general public.
Procedures at Trinity Dental include dental implants, which replace a missing tooth and Trinity is currently offering $500 off implants. Multiple different types of dental crowns and veneers are offered, which may work great for gaps, crooked teeth, coloring issues and also for chipped or broken teeth.
Trinity Dental also has a cosmetic dentist certified in Invisalign New Jersey treatment. Invisalign involves clear braces that are barely visible and may be removed for brushing or eating. Yet they still align teeth straight just as well as metal based braces. Trinity is now offering $500 off the treatment with Invisalign.
Additional cosmetic dentistry procedures include tooth colored fillings, dental bonding and bridges. With all the multiple variations with each treatment, Trinity easily offers 20 different kinds of cosmetic dentistry treatments.
The practice serves a broad area, including Westwood, Old Tappan, Emerson, Haworth, Oradell, Harrington Park, Hillsdale, River Vale, Washington Township and surrounding areas. Call (201) 351-0661 for more information and scheduling.