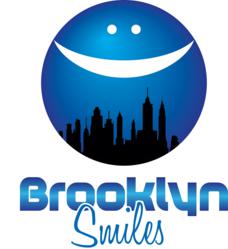 Brooklyn Smiles if offering a free dental implants consult and $300 off the procedure! Also the practice is offering $99 teeth whitening for life.
Brooklyn, NY (PRWEB) April 17, 2013
One of the best dentists in Brooklyn, Brooklyn Smiles, is now offering $300 off dental implants along with a free consult. For over 20 years, Brooklyn Smiles has been a leader in dental implants along with cosmetic dentistry, teeth whitening, laser dentistry as well as offering sedation for procedures. For those desiring more information and to schedule, call (718) 635-4646.
Brooklyn Smiles prides itself on being a comprehensive dentistry practice. Dr. Gary Herskovits is a nationally known figure for his approach to modern dentistry, and has appeared on multiple national news station shows including CBS, ABC, NBC and Fox. He is an expert in laser dentistry, which allows for a much quieter visit and faster procedures that are virtually painless.
For those who have dental phobia, which constitutes 30% of the population, Dr. Herskovits offers sedation for procedures. This eliminates the anxiety often associated with undergoing dental treatment.
The dental implants provided by Brooklyn Smiles are extremely durable and replace missing teeth with ones that look and feel completely natural. Dr. Herskovits has been an expert in these procedures for many years, and offers dental implants Brooklyn trusts and respects.
Along with the complementary consult for the implants and a substantial discount, Brooklyn Smiles is also offering a free cosmetic dentistry consult and teeth whitening for life for only $99. Cosmetic dentistry procedures offered at Brooklyn Smiles include veneers, porcelain crowns, dental bridges, bonding, tooth colored fillings and more.
For those interested in any of the specials at Brooklyn Smiles, call (718) 635-4646.