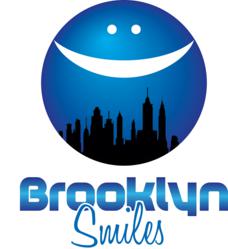 Brooklyn Smiles is offering a free consult, $99 teeth whitening for life and $300 off dental implants!
Brooklyn, NY (PRWEB) April 13, 2013
Brooklyn Smiles, a premier dentist in Brooklyn with over 25 years of comprehensive patient care, is now offering several new patient specials. One is for a complimentary consult, another is for $300 off dental implants and the third is $99 teeth whitening for life. Those interested in these impressive specials should call (718) 635-4646.
The director of the practice, Dr. Gary Herskovitz, is an internationally recognized specialist in fresh breath along with general and cosmetic dentistry. He has appeared on every major television network discussing contemporary treatment options for providing patients a beautiful, lasting smile.
Brooklyn smiles offers cosmetic dentistry, laser dentistry, sedation, general dentistry and dental implants Brooklyn trusts.
With laser dentistry, procedures can be completed faster, with less pain and less healing time. In addition, Brooklyn Smiles is often able to achieve procedures in one setting as opposed to a typical two like most practices. This includes CEREC one visit porcelain crowns along with one visit dental implants.
Dr. Herskovits offers complimentary implant and cosmetic consultations, with the dental implants often being able to be placed in one setting. The resulting implants look and feel completely natural.
Brooklyn Smiles accepts most major dental insurance plans along with offering convenient financing.
The practice offers extended evening hours for patient convenience along with multiple Brooklyn locations as well. Call (718) 635-4646 to take advantage of any of the new patient specials.