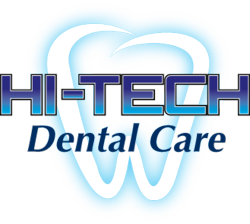 Hi Tech Dental offers a free exam and x-rays for new patients and now same day crowns!
Las Vegas, NV (PRWEB) April 12, 2013
One of the premier dentists in Las Vegas, Hi Tech Dental, is now offering same-day cosmetic dentistry procedures. This is offered with a technology called Cerec, which allows the Las Vegas dentist to place custom fitted porcelain crowns in just one visit. For those who would like to save time and expense on their dental needs, call (702) 703-6943.
Hi Tech Dental has two highly accomplished dentists who have over 10 years experience each with general, cosmetic and laser dentistry. They are often able to utilize laser in dentistry procedures, which is much quieter and painless when compared to traditional drills.
The Las Vegas dentists also provide tooth extractions for only $100 (excluding widsom teeth), root canal procedures and the same day porcelain crowns. Cerec technology involves a three dimensional virtual rendering of an individual's tooth, which allows the crown to be fabricated in house within the same visit.
The outcome is an aesthetic tooth that is extremely durable. This works very well after a root canal, and for trauma situations as well.
Additional new patient special offers at Hi Tech Dental include a complimentary exam and x-rays along with free oral sedation on the first procedure. Call (702) 703-6943 for more information and scheduling.