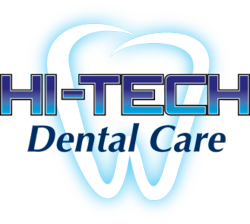 Hi Tech Dental is a premier sedation dentist Las Vegas trusts and respects, and is now offering a free half hour of conscious sedation at no charge.
Las Vegas, NV (PRWEB) May 28, 2013
The premier Las Vegas dentist, Hi Tech Dental, is now offering complimentary oral sedation and the first half hour of conscious sedation at no charge. The dentists at the practice have been offering premier dental sedation for years, and the treatment allows longer procedures to be performed. For more information and scheduling, call 702-703-6943.
Dental sedation, whether by mouth or IV, is offered at Hi Tech Dental. For those individuals who suffer from dental phobia, which is 30% of the population, it can reduce anxiety. Typically, Las Vegas dentists cannot work on both sides of the mouth during the same setting. However, with dental sedation procedures can be performed on both sides and also longer procedures as well.
Drs. Mai and Liu at Hi Tech Dental are highly skilled dentist offering comprehensive treatments, including dental implants Las Vegas trusts, teeth whitening, cosmetic dentistry, Invisalign, and general dentistry procedures such as wisdom teeth extractions and root canals. Hi Tech Dental also offers same day porcelain crowns with CEREC.
For more information and scheduling with the premier dentists in Las Vegas, call 702-703-6943. In addition to the dental sedation specials, Hi Tech Dental is also offering tooth extractions for $100 (not wisdom teeth), and a free exam and x-rays for new patients.