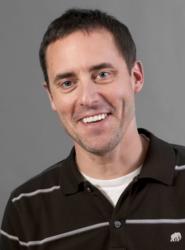 "The iPad is one more tool that improves treatment and service for our patients. It is how we would want to be taken care of as a dental patient."
Madison, WI (PRWEB) May 30, 2013
Madison dentist Matthew Kutz, DDS announces the addition of 5 iPad devices at Riverplace Dental to enhance the experience of their dental patients. The iPads will be used for education, patient record updates, remote work access, and even game playing to occupy and distract patients or their children. The investment in this technology insures that Riverplace Dental remains a leader in dental patient experience in the Madison WI area.
According to Dr. Kutz, a leading Madison WI dentist, the decision to purchase the Apple tablet devices was straightforward. The tools that are currently available to integrate the iPad with the systems in the entire dental office are now mature and stable. Additionally, the iPad is a product which all patients can identify with. Dr. Kutz said, "Besides the automatic cool factor, the iPad product is seamless and easy to use." Relatively few dental offices have embraced this technology, at least to the extent demonstrated by Dr. Kutz and Dr. Tills and their Madison WI dental practice.
The primary purpose of the iPads is to provide better information to patients. From viewing x-rays and other dental images, Dr. Kutz and partner Dr. Laura Tills, DDS can more easily explain and show patients what needs to be fixed. By transferring the digital x-rays to the iPad and letting patients hold the iPad and look at the images, the patient gets much more information than previously available to them. "The iPad enables us to take a patient's digital x-ray and highlight areas that need a closer look, then enlarge and circle the areas in need of treatment or repair. Seeing is believing," said Dr. Kutz. Viewing these images helps the patient more fully understand the dental issues they face so they can choose the best course of action to repair the damage.
One of the key aspects of providing better information with the iPad is with educational videos. When patients are considering a specific treatment option or procedure, they can watch an animated video explaining that procedure in detail. Having easy access to videos of these procedures has a couple of valuable benefits. It not only assists patients with fully understanding their treatment options, but it also lets them know how the procedure is going to be performed. This results in reduced anxiety and concern during treatment.
The iPads will also be used extensively for updating patient medical records. The use of the iPad for this purpose will reduce paper record keeping and make updating records faster and more efficient. The medical history template is convenient and easy to use. "The iPad enables us to pull up the patient's medical history, let them check the information and provide details that need to be added or updated. We can update the information immediately and the patient can verify that the information is correct," noted Dr. Kutz.
Another benefit of the iPad is the quick and easy remote access to the Riverplace Dental computer system. "Dr. Tills and I can remotely connect to our office computers from our iPads, which is very helpful when we get an emergency call," said Dr. Kutz. Since these Madison dentists are not always near a computer during non-office hours, the iPads offer nearly 100% connectivity for assisting their patients.
Finally, an unexpected added bonus is the iPad is a perfect tool for distracting patients or their children. For example, some patients have no other option but to bring their children to a dental appointment and games on the iPad often help occupy the kids during treatment. Kids can play Angry Birds while mom gets her teeth cleaned. A pleasant experience can be had by all family members during an appointment.
The decision to invest in these devices came down to patient experience. "Dr. Tills and I felt this was an important investment for our patients at Riverplace Dental. The iPad is one more tool that improves treatment and service for our patients. It is how we would want to be taken care of as a dental patient."
About Us: Laura Tills, DDS and Matthew Kutz, DDS are dentists in Madison Wisconsin providing comprehensive dental care through their acclaimed dental practice at Riverplace Dental. With a strong emphasis on overall concern for patient comfort, as well as the ever-present goal of providing the best dental care possible given the individual constraints of each patient, Riverplace Dental has a reputation for honesty and integrity. Dr. Tills and Dr. Kutz are also active in the dental community of Madison and the surrounding areas through their involvement in the Madison Dental Initiative (MDI), providing free dental care to the homeless in Dane County. To learn more about Tills and Kutz, visit their website (Riverplace Dental, 604 River Place, Monona, WI 53716) at http://www.riverplacedental.com/ and call (608) 222-9142.