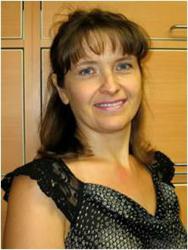 Third Lake, Illinois (PRWEB) April 10, 2013
Dentist Nataliya Korniychuk of Dental on 45 is excited to announce the grand opening of her new dental office in Third Lake, Illinois, conveniently located off US Highway 45. Dental on 45 proudly provides quality dental care to the communities of Third Lake, Grayslake, Gurnee, Lidenhurst, Round Lake, and more. Their featured services are Family Dentistry, Dental Sealants, Dental Implants, and much more. The dental team prides itself on staying current with new technologies and techniques to offer patients modern and quality care. The second dentist on staff is Dr. Olga Thurman, who along with Dr. Nataliya Korniychuk look forward to transforming the smiles in the surrounding communities.
The dentists at 'Dental on 45' offers the most advanced technology in cosmetic dentistry and patient care. In-Office Power Teeth Whitening, Porcelain Veneers, Invisalign and Full Porcelain Crowns are some of the services they offer patients, as they seek to improve their smiles.
Dental on 45's number one priority is a patient's well-being. By implementing all the tools available, Dental on 45 makes sure patients have the most comfortable experience during their dental visit.
"If you are looking for an experience and gentle handed dentist in Illinois call Dr. Nataliya!" says new patient Josh Elder. All new patients can take advantage of all the current promotions offered by Dental on 45.
Dr. Nataliya Korniychuk
http://www.dentalon45.com
224-541-4066