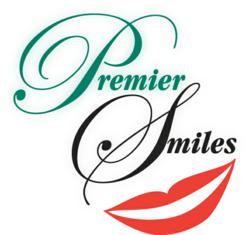 Premier Smiles is Now offering a Free Consult, Exam, Video Tour of the Mouth and a Cleaning!
Philadelphia, PA (PRWEB) April 16, 2013
The top Main Line dentist serving the greater Philadelphia area, Premier Smiles, is now offering a complimentary consult, exam and teeth cleaning for new patients. The exam also includes a video tour of the patient's mouth. Those interested should call (610) 674-1811 for more information and scheduling.
Premier Smiles offers comprehensive cosmetic dentistry options along with a full slate of general procedures and quality dental implants. The experienced dentist at the practice, Dr. Florin Arhiri, has been providing compassionate care to his patients for over a decade. He graduated from the University of Pennsylvania, and has appeared in Philadelphia Magazine's Top Doctors.
Teeth whitening at Premier Smiles is with BriteSmile, a procedure that brightens teeth by up to 10 shades in just one visit of one hour. The procedure involves a special whitening gel that is activated by an ultraviolet laser light. Currently, BriteSmile is being offered at 40% off of the regular price.
With Dr. Arhiri being a premier Philadelphia cosmetic dentist, the procedures offered are first rate and include porcelain veneers, crowns, dental bridges, bonding, tooth colored fillings and more. With Dr. Arhiri's extensive training and experience in cosmetic dentistry, he goes to great lengths to make sure his patients are satisfied with their new smiles.
The veneer treatments start at only $850, while the crowns are priced at an impressive $925. These are some of the lowest prices on the Main Line and greater Philadelphia area for quality treatment.
Premier Smiles is a comprehensive dentistry practice located in Berwyn, Pennsylvania and serves a broad area throughout greater Philadelphia and the Main Line. Patients travel from a broad area to receive the quality treatment Dr. Arhirir and his staff offer. For those interested In the complimentary consult, exam, video tour of the mouth and cleaning, call (610) 674-1811.