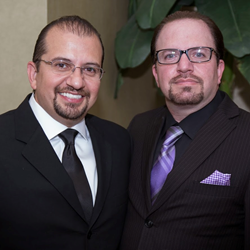 Huntington Beach, CA (PRWEB) July 27, 2015
For a limited time, Huntington Beach dentist, Dr. Rassouli, is now offering a special summer promotion on Zoom teeth whitening. Summer is a great time to change up a look or to simply brighten a smile. Teeth can become stained for several different reasons, but discolored teeth can really affect your self-esteem. Over time, the enamel coating can become worn and can expose more of the yellow or brown dentin. Stains can also occur as a result of coffee, tea, wine or cola consumption. Getting rid of these stains can make a smile look years younger, though.
Unlike over-the-counter whitening treatments, Zoom uses a special combination of powerful peroxide gel and ultraviolet light to get teeth their whitest. While Zoom only takes an hour to complete, it can bleach stains caused by coffee, wine, tea, cola, energy drinks and even nicotine. Since it is applied by a dental professional, it ensures the safest, most effective treatment experience possible. This special offer allows patients to take advantage of Zoom for just $299. Patients can get touch-up trays to maintain their new look for just $100 more. This is a significant discount off of the usual cost.
Patients may be candidates for Zoom if they:

Have extrinsic stains or certain types of intrinsic stains
Have healthy teeth and gums with no untreated dental disease
Have no visible restorations, which do not respond to whitening treatments
Practicing good dental hygiene habits can reduce the risk of new stains developing after treatment, but patients may also need to avoid staining substances or use touch-ups regularly. Dr. Rassouli offers extensive treatment options for patients of all ages, including routine care, preventive care, dental fillings, porcelain crowns, veneers and dental implants. Patients can also receive Invisalign treatment for only $3,333 through August 30, 2015.
About Dr. Rassouli, Dentist in Long Beach and Huntington Beach
Dr. Rassouli is an Orange County native who attended the University of Southern California. While working towards his DDS, he served on the Accreditation Committee, but continued his commitment to the school and its students after graduation by working with The Century Club. This is an organization that offers continuing education opportunities to its members. Dr. Rassouli is a co-founder of the South Coast Dental Academy, an academic program that offers continuing instruction to Orange County-area dentists.