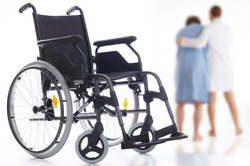 The virtual visits are considered best for follow-up consultations and treatment for minor ailments such as colds and sore throats.
(PRWEB) February 28, 2008
The International Association of Dental and Medical Disciplines®, a professional association of dentists and physicians dedicated to patient advocacy and promoting their doctor-led version of universal health care, and its founder, Dr. John J. Ryan, DMD, offer the means for new online services aimed primarily at individuals who already are patients of the doctors.
Aetna and CIGNA have agreed to reimburse doctors for these visits and many more insurance companies are expected to follow. According to Dr. Melissa Welch, Aetna's Northern California medical director, "People can wait a long time to get in to see their primary care doctor and longer for a specialist... to have immediate access is huge." The Los Angeles Times reports, "The virtual visits are considered best for follow-up consultations and treatment for minor ailments such as colds and sore throats."
"We are not an IT services company; we are a chartered professional society of doctors of all disciplines that gives our members free access to our IT department as a membership benefit. We are doctors working for doctors with insight to the entire claims process from the doctors' perspective and we are operational with private HIPAA secure servers using 128 / 256 bit encryption that allows for private patient portals for virtual visits, and online bill pay, so effectively the virtual visit and co-pay can be one-in-done," says Dr. Ryan, a dentist in East Hampstead, New Hampshire, and a Dental Examiner for the North East Regional Board of Dental Examiners. "These sessions are custom for each doctor member in accordance to their needs. We are working privately with each doctor member and their insurers to ensure reimbursement as agreed. As patient advocacy and privacy concerns are our number one concerns, teams of lawyers have been consulted on what is needed to ensure HIPAA compliancy. With legal direction in the infrastructure, these sessions are not susceptible to tampering or leakage that could affect a patient's employability or insurability as it is not done via email. It uses the 128 / 256 bit encryption that allow for these private patient portals to show up only the doctor's HIPAA secure server, thus, there is no access to the data via the World Wide Web. The only way the visit can be viewed is by the doctor logging onto the HIPAA secured server to which only the doctor has access."
IADMD® calls this a major milestone for its members who already get a free doctor web site and free hosting, online bill pay, prescription refill service, and email services using HIPAA secure technology. IADMD will continue to provide virtual services linking patients with their dentists and physicians via a secure doctors web site system that allows them to coordinate individual patients' care with online forms, such as virtual visits, tailored to each office's needs.
About IADMD
IADMD is an association of doctors of all disciplines united to resolve overall health care with a doctor-led universal health care model that tunnels support through their doctors web sites. Dedicated to promote, protect, and advance human life, the IADMD® mission is to gain membership of doctors and with strength in numbers help their mission to put health care back in the hands of doctors. The doctors' web sites help doctors and physicians put patient advocacy first and keep doctors in charge of medicine and patient care decisions while communicating with one another under one umbrella. The IADMD doctor-led universal health care plan recommends allowing unbiased teams of two physicians and two dentists from the association to stand before insurance commissioners in every state, to oversee and stop problems before they happen, and to intervene and correct when they are found to have gone awry. For more information on membership in IADMD, visit http://www.IADMD.org.
Media Contact: Tasha Pratt
Company Name: IADMD.org
Email: CustomerService (at) iadmd.org
Phone: (603) 382-7675
###