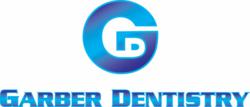 Garber Dentistry on the North Shore is now offering a free take home teethitening
Salem, MA (PRWEB) October 07, 2012
The leading North Shore dentist, Garber Dentistry, is now offering a free take home teeth whitening kit to all new patients. The practice offers comprehensive dental services including dental implants, dentures, cosmetic, and general dental treatments along with emergency dentist treatment and pediatric dentistry. Those interested should call (978) 801-1202 for more information and scheduling.
Garber Dentistry has a highly skilled Salem and Peabody dentist providing exceptional artistic talent and skill to help a person smile both feel and look completely natural. For over 10 years, Dr. Garber has been an emergency dentist North Shore residents trust and respect.
An additional special Garber Dentistry has currently is for only $89, new patients receive an exam, digital x-rays and a professional teeth cleaning. As a member of the US Lead Network, Garber Dentistry has agreed to provide these specials to all new patients for a limited time.
For more information and to schedule appointments, Garber Dentistry can be reached at (978) 801-1202.