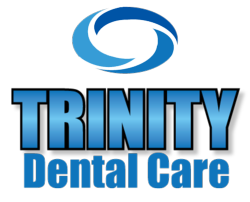 Dental implants at Trinity are placed by highly trained implant dentists with the support of a caring and compassionate staff.
Westwood, NJ (PRWEB) October 17, 2012
The premier cosmetic dentist in Bergen County, Trinity Dental, is now offering patients $500 off dental implants. The discount reflects a significant reduction off of the regular price, and permits patients to receive an excellent implant placed by one of the accomplished implant dentists at the practice. Those interested should call (201) 351-0661.
Trinity Dental is a dentist Westwood NJ trusts and provides treatment to all surrounding areas such as Elizabeth, Emerson, Oradell, Haworth, Harrington Park, Hillsdale, Washington Township, River Vale and Old Tappan.
Drs. Labib, Ibrahim and Pozzi at Trinity have over 40 collective years providing top notch dental implants, cosmetic dentistry, teeth whitening and laser dentistry to Bergen County. For the past 2 years, Dr. Labib was recognized as America's Top Dentist by the Consumer Research Council of America, in addition to being an instructor at Columbia University.
Trinity Dental offers comprehensive services with one of the newest being dental stem cell banking. This allows individuals to have their stem cells stored after removing wisdom teeth or after other extractions. Modern medicine continues to research uses of stem cell technology, so those cells may come in handy in the future.
The Bergen county dentists at Trinity are certified New Jersey Invisalign dentists, which are also called invisible braces. The clear aligners progressively straighten teeth while most people will not realize the person is wearing "braces." Trinity Dental is offering an impressive $500 discount off Invisalign treatment.
Trinity Dental care uses state of the art treatments for consistently excellent patient care and offers stunning smile creation in a comfortable office.
To take advantage of the new patient specials for the $500 dental implants NJ discount or $500 off Invisalign, individuals should call (201) 351-0661.