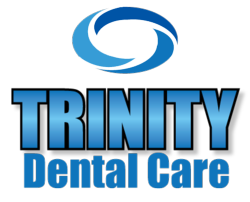 Trinity Dental offers first rate dental implants to Westwood NJ and Bergen County, now for $500 off the first one.
Westwood, NJ (PRWEB) November 20, 2012
With over 40 collective years of expertise, the dentists at Trinity Dental have been diligently serving Bergen County, Westwood NJ, and surrounding areas. Now the practice is offering first rate dental implants at a substantial discount. The first dental implant is now $500 off, with scheduling at (201) 351-0661.
Dental implants are just one of the offerings performed at the practice, with others including cosmetic procedures, teeth whitening, laser dentistry, Invisalign and dental stem cell banking.
Implants require significant expertise to be done well. An implant contains a titanium post that is placed in a person's jawbone, and becomes integrated with the surrounding bone. Once fully stable, the dental implants Westwood from Trinity Dental look and feel completely natural.
Along with the dental implants discount of $500, the practice is also offering $500 off Invisalign treatment. This involves clear braces, which gradually straighten teeth while most people do not even notice. Additionally, the "invisible" braces can be removed for eating and brushing.
As a respected Bergen County cosmetic dentist in Westwood NJ, Trinity Dental offers over a dozen treatments for making patient's mouths look and feel better. These include teeth whitening, veneers, crowns, tooth colored fillings, bonding, bridges, dentures and more.
Trinity Dental serves Westwood NJ and the surrounding areas of River Vale, Haworth, Hillsdale, Oradell, Harrington Park, Washington Township, Westwood, Old Tappan, Emerson.
For more information on Trinity Dental's $500 dental implant discount, $500 Invisalign discount, or $49 introductory new patient special including exam, x-rays and video tour of the mouth, call (201) 351-0661.