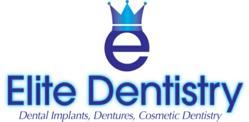 Elite Dentistry is now offering custom dentures and $100 off new patient initial visits!
Austin, TX (PRWEB) June 03, 2013
Elite Dentistry is now offering custom dentures along with $100 off initial patient visits. The practice offers affordable dentures Austin trusts, as the dentist at Elite is very highly skilled. For over ten years, Dr. Kaar has been offering premier dental implants and comprehensive cosmetic dentistry. Call (512) 524-6131 for more information and scheduling.
Elite Dentistry understands how important it is to have a natural looking smile that has functional teeth that don't slip excessively. The dentures offered use advanced technology and are customized to the individual's anatomy. All aspects of the dentures can be customized from the size and shape of the teeth to the color of the gum tissue.
Dr. Kaar works individually with each dentures patient to make sure the end result is satisfactory. The practice offers a Satisfaction Promise on treatments. Dental implants are offered at only $895 plus the crown and abutment. Dental sedation is also offered to relief patient anxiety considerably.
Patients are seen from a broad area due to the quality and affordability of treatments offered. Dr. Kaar is highly skilled and Board Certified along with having a highly competent staff who treats each and every patient with compassion and respect.
To receive treatment with the best dentist in Austin for affordable dentures, dental implants and cosmetic dentistry, call (512) 524-6131 for scheduling.