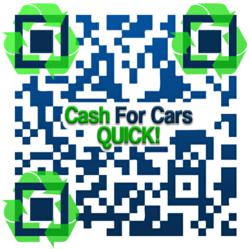 Get up to 100% more cash for cars and trucks in Denver, call CashforCarsQuick.com and get same day cash!
Denver, CO (PRWEB) July 23, 2012
An advanced call center has recently been launched by Cash for Cars Quick to cater better service to their rapidly increasing pool of customers from the ad campaign "cash for junk cars Denver". The California based company has been in the limelight since last few months for their efforts to popularize use of cleaner technologies for disposal of abandoned vehicles. Their service is now available in most of the large cities in the United States. Like in most of these cities, the company has received exceptional response from the old truck and car owners in Denver. They have also been preferred highly by the Denver car owners because of customer centric business policies. Maximum price guarantee for all vehicles and prompt payment within 24 hours are two other most noteworthy points about the service offered by Cash for Cars Quick. The introduction of their new call center will help the company eliminate the wait time for the customers calling them to avail their service. Find out more about Cash for Cars Quick by visiting http://cashforcarsdenver.cashforcarsquick.com/.
Cashforcarsquick.com and its partners use the latest waste minimization techniques that recycle approximately 75% of the usable materials of a junk car. The technically sound support staffs of the company have the knowledge and expertise required to provide sensible recycling service for the future. Traditional disposal practice for junk vehicles has been a major environmental risk in Denver since years. Junk cars release several harmful substances like burnt engine oils, used lubricants, spent acids, coolants, etc. during their disposal. Discharging these pollutants without their proper treatment is extremely dangerous for the natural flora and fauna of the region. Sadly, there are not many companies in this region that have cared to provide proper treatment facilities for these wastes before Cash for Cars Quick. The California based company maintains network of companies specialized in providing top quality treatment facility for all these pollutants. The treated wasted released by the company conform to the norms set by the regulatory bodies.
While announcing the launch of their call center in Denver, the CEO of the company William Leonard said, "We do not want our customers to wait for receiving our service. With the launch of this call center, we promise you quick response to your calls. We look forward to providing quality service to all of you in Denver".
The company uses SEO professionals to assist in internet marketing to promote the message about the importance of using a reputable cash for cars Denver service. if someone is considering selling their car or truck. Cash for Cars Quick continues its online presence by offering an instant quote over the phone, and regularly posts auto recycling information on the company blog and social media pages. This information along with instant pricing the company hopes to attract more Denver residents looking to sell their vehicle.
About the Company: Cashforcarsquick.com is a growing cash for junk cars service that offers junk car recycling and that provides a high return to the car and truck owners in Denver Colorado and throughout the United States. The company and its partners follow environmentally friendly disposal practices to safeguard the future of the planet. To learn more about the Denver Colorado service visit the company Facebook page http://www.facebook.com/CashForCarsDenver
Contact:
William Leonard
Phone: 888-862-3001
Email: info(at)cashforcarsquick.com