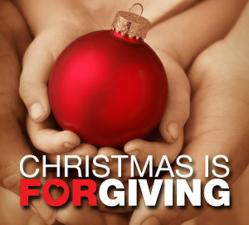 it is the perfect way to begin the day that honors the greatest servant of all time
Denver, CO (PRWEB) December 22, 2012
For the third year in a row, members of Restoration Community Church in Denver will start their Christmas by serving breakfast to the homeless. The event begins at 7:30 a.m. on December 25th at Temple Events Center. Restoration Community Church (RCC) is providing and serving breakfast to people who don't have a home to celebrate Christmas.
RCC will partner with a ministry that regularly feeds the homeless, Tuesday mornings at Temple Events Center on 16th and Pearl in Denver. The "regulars" who attend Tuesday morning breakfasts at TEC were invited to the Christmas breakfast and were encouraged to invite their friends. They expect to have 200 hundred people attend the breakfast.
This is RCC's third year of providing and serving breakfast on Christmas Day and Restoration Community Church members say it is the perfect way to begin the day that honors the greatest servant of all time.
About Restoration Community Church:
Located in Denver, CO RCC is Christian-based church. RCC's vision is to see people transformed into the image of Christ. We believe that transformation comes when we extend ourselves on the behalf of others.
If you would like more information or to schedule an interview with RCC contact Mary Murphy at 303.619.1441.