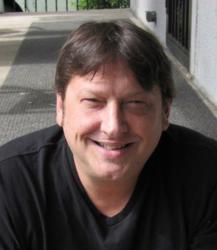 In the past Drupal Developer Digital Workhorse has provided higher cost solutions for businesses needing cloud services such as reliable video streaming. The new technology combination should save companies money while providing a new safety net.
Denver, Colo (PRWEB) October 31, 2012
The Drupal web site publishing system has been one of the most common web publishing platforms used by business owners due to its ability to efficiently manage web content publishing via an easy-to-use interface called a content management system. Denver Drupal development company owner Michael Stadulis has seen benefits in offering the addition Amazon S3 content delivery network system for Drupal sites, which works seamlessly between Drupal and Amazon's S3 infrastructure for redundancy in cloud storage and distribution of video media assets.
The Amazon S3 content delivery network update, in conjunction with the Drupal publishing system allows companies to serve their digital media from the cloud for additional redundancy, versus from their current local web server. Other features include an easy-to-use administrative interface browse, create, and delete files/buckets from Amazon's servers.
The Drupal / Amazon S3 Combination Offers Enhanced Video Systems At Affordable Prices
The Amazon S3 Drupal module has opened up a new path for enhanced video streaming systems . Videos are compressed and forwarded to Amazon S3 buckets and automatically available for online streaming. Businesses can build and store in the cloud their video galleries, public video upload sites, and private video streaming systems in this new community video platfors.
The New Amazon Video Integration Feature Helps Companies Through:
1. Improving Their Content Delivery Speed
2. Global Redundancy of Storage
3. Fail Safe File Backup Capability
4. Some of the Best CDN – For Lowest Content Delivery Network pricing
5. Robust API or Application Programming Interface
6. Video Streaming Solutions that Work With Content Management Systems
The new technology combination offers allows companies to deploy advanced video streaming features for a more professional video presentation. Media clients have wanting a more robust live scheduled content management system that looks and acts like traditional TV and now it's available on demand or pure live.
About The Company
Digital Workhorse is a Denver, Colorado based web development and web designer company offering advanced services such as Drupal content management systems, video streaming applications, video integration, e-commerce systems, Joomla and WordPress integrations, audio and video editing, flash programming, and custom HTML coding.
Contact
Michael Stadulis
Digital Workhorse
4510 Elm Court
Denver, CO 80211
Phone: 303-477-1896
More Information
http://pinterest.com/denverweb/drupal-tips-and-tricks/
email: affiliate(at)digitalworkhorse(dot)com