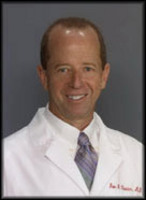 We are pleased to add a true innovator in laser eye surgery like Dr. Dishler to our unique LASIK directory. He is among the most experienced refractive surgeons in the United States and has made major contributions to our field through his participation in FDA studies and his inventions, including a vision correction laser
Denver, CO (PRWEB) March 11, 2009
Trusted LASIK Surgeons announced today that Jon Dishler, M.D. has been listed in the Trusted LASIK Eye Surgeons Directory, an informational resource for consumers looking for laser vision correction surgery. Dr. Dishler's practice serves the patients seeking LASIK eye surgery in Denver, Boulder, Aurora, Centennial, Castle Rock, Lakewood, and Fort Collins. Dr. Dishler also serves those in need of laser vision correction surgery throughout Colorado and neighboring states as well as international clients.
Trusted LASIK Surgeons directory service seeks to list only those LASIK surgeons who are among the best in the United States so that consumer can have confidence in selecting a surgeon from its directory. To meets this goal, Trusted LASIK Surgeons screens each surgeon based on experience, premier patient care, and professional credentials. The most significant professional qualifications that set Dr. Dishler apart from nearly all other LASIK surgeons in the United States are his inventions, research as a principal investigator for FDA clinical studies for vision correction, and his professional experience.
Due to his several inventions and participation in over 10 FDA clinical studies, Dr. Dishler's contributions to advancing the field of refractive surgery are substantial. He is the first and only ophthalmologist in Colorado to develop an FDA approved Excimer laser. His inventions include the Dishler Excimer Laser, the Excimer Beam Profiler, the Dishler LASIK Cannula, an insertion system for corneal implants, and a surgical visual feedback and eye fixation method and apparatus. Dr. Dishler has written over 10 peer-reviewed articles for scientific journals as well as other non peer reviewed articles. He has also made over 20 presentations to his peers at major eye meetings and numerous presentations to local and regional meetings. Dr. Dishler has a current academic appointment as an Adjunct Professor of the Illinois College of Optometry and has served as Clinical Instructor in the Department of Ophthalmology at the University of Colorado.
He has over 25 years of experience in refractive surgery, as well as over 13 years in laser vision correction surgery, including LASIK and PRK. Over his career, Dr. Dishler has performed over 45,000 LASIK and laser vision procedures, helping his patients to see more clearly. The first laser vision surgeon to perform LASIK surgery in Colorado in 1995, Dr. Dishler has been a leading pioneer in bringing the latest advance in laser vision technologies to Colorado and the first surgeon in North America to use the Zeiss Visumax Femtosecond laser. He was also the first surgeon in Colorado to performing the following procedures: Automated Lamellar Keratoplasty (ALK), LASIK for farsightedness, 100% All Laser IntraLASIK, laser eye surgery using the Zeiss M.E.L. 80 excimer laser, and the FLEX or Femtosecond Lenticular Extraction procedure. The FLEX procedure is a next generation refractive procedure currently being performed in Europe. In this procedure a single laser (VisuMax) cuts and enables extraction of a tiny contact lens shaped piece of tissue similar to removing a contact lens. The FLEX procedure has many potential advantages as compared to LASIK. Dr. Dishler is the only American who has had the honor of being granted a German medical license to allow him to perform this procedure in Germany and will be an investigator for future studies of FLEX once it is introduced into the United States. The VisuMax laser, already located at the Dishler Laser Institute, is capable of performing this procedure with updated software. This represents another example of how Dr. Dishler is at the forefront of laser vision correction technology and a leader in the field.
Dr. Dishler's practice at Dishler Laser Institute provides premier patient vision correction care. All surgical procedures are performed in a state certified ambulatory surgery center. Dishler Laser Institute offers 4 state-of-the art on-site lasers used in LASIK and two custom platforms with custom wavefront optimized capabilities--the Carl Zeiss M.E.L. 80 and the Alcon Allegretto Eye-Q excimer lasers to treat nearsightedness, farsightedness, and astigmatism. He is the only eye surgeon in Colorado to offer two femtosecond lasers, the IntraLase and Visumax, which are used for "All Laser" or "Bladeless LASIK". Dr. Dishler offers not just LASIK and PRK (laser eye surgery procedures), but other vision correction procedures like conductive keratoplasty to give patients additional options to help improve their vision. Dr. Dishler has the proven experience in helping new patients who had complications from LASIK or another laser eye surgery procedure performed by another doctor. Other eye doctors, including optometrists at Dishler Vision Institute, as well as referring doctors in its affiliated network have chosen Dr. Dishler to perform their laser eye surgery.
Certified by the American Board of Ophthalmology, this highly qualified laser eye specialist is a member the American Academy of Ophthalmology, the International Society of Refractive Surgery, the American Society of Cataract and Refractive Surgery, and the American College of Surgeons as well as other national professional groups. Locally, Dr. Dishler is a member of the Colorado Ophthalmology Society, the Colorado Medical Society, and the college Optometric Association.
Dr Dishler believes in giving back to those less fortunate- he serves as an associate ophthalmologist for Research to Prevent Blindness, a leading voluntary health organization supporting eye research directed at the prevention, treatment or eradication of all diseases that threaten vision.
Dr. Dishler has been honored with a Luminaries Award presented in appreciation to his major contributions to IntraLase and a Clarity Award In appreciation of Leadership and Experience Wavefront Symposium presented by Bausch & Lomb
"We are pleased to add a true innovator in laser eye surgery like Dr. Dishler to our unique LASIK directory. He is among the most experienced refractive surgeons in the United States and has made major contributions to our field through his participation in FDA studies and his inventions, including a vision correction laser," James J. Salz, M.D., Chief Executive Officer of Trusted LASIK Surgeons, also believes "his laser center in the Denver area is one of the very few in the world that offers two state-of-the-art femtosecond lasers as well as two advance excimer laser systems."
"It is an honor to be accepted and credentialed as a Trusted LASIK Surgeon," said Dr. Dishler. "Refractive surgery is a demanding and a challenging profession but the satisfaction I receive in helping patients achieve better vision is rewarding. My patients deserve the best. This is why I have, and will continue to research the latest advanced technologies in laser vision correction."
Visit Denver, CO, LASIK Eye Surgery Expert Jon Dishler profile page at Trusted LASIK Surgeons
To learn more about Dr. Jon Dishler and his LASIK and refractive eye surgery practice at the Dishler Vision Institute, please visit Dishler Vision Institute website.
Click here to Contact Dr. Dishler's office directly at Dishler Laser Institute in Denver, Colorado area.
For more on why consumers should consider surgeons listed in the Trusted LASIK Surgeons directory for their vision correction needs, please visit:
Why choose a Laser Eye Surgeon from the Trusted LASIK Surgeon's Directory.
The screening process and standards used by Trusted LASIK Surgeons are located at How Are LASIK Eye Surgeons Qualified at Trusted LASIK Surgeons?
To find a highly accomplished LASIK and refractive specialist in your local area who has been qualified and listed in the Trusted LASIK Surgeons directory, please visit Trusted LASIK Surgeons Directory.
About Trusted LASIK Surgeons, Inc.
Trusted LASIK Surgeons, Inc. (Trusted LASIK Surgeons) is a premier LASIK, laser eye surgery, and refractive eye surgery directory service whose primary mission is to assist consumers in finding the best and most qualified LASIK and vision correction surgeons in their local area in the United States. To accomplish this, Trusted LASIK Surgeons uses a unique screening process where each prospective LASIK eye surgeon must meet the minimum required qualifications set by Trusted LASIK Surgeons. The qualifications for these doctors are based on experience (not just in LASIK but complete refractive care), research (including FDA approval studies for manufacturers and academic appointments at major universities), publications and lectures (to their peers, not to the public via infomercials) and patient care standards (treating other eye professionals and managing complications from patients first operated on by someone else). All refractive eye surgeons listed at Trusted LASIK Surgeons have qualified, been accepted, and have subscribed to our services. For more information on why we believe consumers interested in LASIK should consider an eye surgeon listed in the Trusted LASIK Surgeon's directory, please visit our website at http://www.TrustedLASIKSurgeons.com.
Trusted LASIK Surgeons, Inc.
(800) 483-8028
About Dishler Laser Institute
At Dishler Laser Institute, Dr. Jon Dishler and his exceptional staff are in a unique position to provide patients the best technology in laser vision correction they deserve. Only Dr. Jon Dishler offers his patients more LASIK choices with 4 state-of-the art on site LASIK lasers, and two custom platforms with custom wavefront optimized capabilities, Carl Zeiss M.E.L. 80 and Alcon Allegretto Eye-Q excimer lasers to treat nearsightedness, farsightedness, and astigmatism and two femtosecond lasers IntraLase and Visumax. The recent FDA approval of the Carl Zeiss Meditec MEL 80 marks the first approval of an entirely new laser platform in 3 years. Dishler Laser Institute is proud to be the first in Colorado and the USA to offer this exciting new laser vision technology at our practice in Denver, Colorado. Dr. Dishler is an internationally known and respected refractive surgeon. He holds patents on several technologies related to laser vision correction, has performed numerous FDA investigations for many companies including Bausch & Lomb, and Meditech Carl Zeiss. He remains actively involved in FDA investigations for future refractive technological advances both within the United States and Germany. Currently, he is a lead investigator for Revision Optics implanting the Anamed lens for farsightedness; a consultant for Carl Zeiss and their MEL 80 excimer laser, Visumax femtosecond laser, Zeiss anterior chamber scan, and the ATLAS II topographer. He frequently lectures at national meetings on advances in laser technology, laser vision correction, and corneal topography. Patients seek his care from around the world. For more information about Dr. Jon Dishler and the Dishler Laser Institute, please visit http://www.dishler.com.
Dishler Laser Institute
8400 E. Prentice Ave. Suite 1200
Greenwood Village, CO 80111
(303) 793-3000
(800) 90-LASIK
Press
Contact:
Rachel Gomez
Practice Administrator
(303) 793-3000
SOURCE: Trusted LASIK Surgeons
###