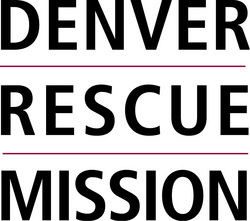 Project C.U.R.E. is thrilled to team up once again with the Denver Rescue Mission
Denver (Vocus) April 22, 2010
Project C.U.R.E. (http://www.projectcure.org) reached a milestone that has been a goal of theirs for many years: delivering 100 cargo containers of donated medical supplies and equipment in one fiscal year. The Denver community's response to the Haiti earthquakes has resulted in what will be the largest Gift-In-Kind donation year ever for Project C.U.R.E. (projected at 50 million in donated medical relief). On Friday, April 16, 2010, they loaded their 100th container bound for Hospital General del Oriente Chiriqui in San Felix, Panama—a facility that serves indigenous Indian populations. The contents, worth more than $350,000, will completely outfit a large rehabilitation center that has been empty and unused for two years because of lack of equipment.
The 100th container was loaded by men in the New Life rehabilitation program (NLP) at The Crossing, a Denver Rescue Mission facility (http://www.DenverRescueMission.org). Since 1892, the Denver Rescue Mission has been serving the needs of poor and homeless men, women, and children through emergency services, rehabilitation, transitional and permanent housing, and community outreach. "Project C.U.R.E. is thrilled to team up once again with the Denver Rescue Mission," said Dr. Douglas Jackson, president and CEO of Project C.U.R.E. "I'm a long time fan, and the opportunity to touch the world together is a truly remarkable collaboration."
B.J. Swenson is in the New Life Program at the Denver Rescue Mission and volunteered to help fill the 100th container for Project C.U.R.E. B.J. struggled for fifteen years with heavy alcohol and drug abuse. He began recovery in 2008 but struggled to remain sober. He was desperate and checked into detox where he heard about the Denver Rescue Mission. It's been five months and B.J. feels blessed. He is now on the road to recovery. "I am able to volunteer at Project C.U.R.E. once a month distributing medical aid around the world. It is a tremendous blessing to be a part of such a great cause, helping people in far greater need than I. Because I have been given freely everything I need here at the Denver Rescue Mission, volunteering at Project C.U.R.E. is not only a blessing, it is the least I can do to show my gratitude for what God has done for me."
Program participants from the Denver Rescue Mission's New Life Program have been volunteering for Project C.U.R.E. for the past six years. On the third Friday of every month, approximately 6 men and staff member Bob Baker assist by cleaning floors, sorting medical supplies and equipment, testing medical equipment, stocking shelves, and load containers. "The men in our New Life Program are blessed to help such a great organization as Project C.U.R.E.," says Brad Meuli, President of the Denver Rescue Mission. "Their volunteer efforts are a step in the right direction to making new life choices and can leave with a good feeling of accomplishment."
It takes a "village" to accomplish PROJECT C.U.R.E.'s work—or in this case, an entire community. Friday's event celebrated the more than 5,000 local volunteers who offer thousands of hours of their time, the donors who generously give supplies and financial support, and the staff who work tirelessly towards 'Delivering Health & Hope the World.' Together, villages far away will receive lifesaving medical relief. This landmark 100th container celebration was PROJECT C.U.R.E.'s way of saying "thank you" for the community's invaluable contributions.
Contacts:
Greta Walker
Denver Rescue Mission
303.618.4004
Heidi Rickels
Project C.U.R.E.
303.358.7747
###