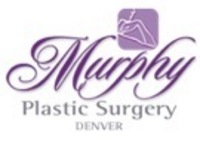 Englewood, CO (Vocus) September 23, 2010
Murphy Plastic Surgery, and noted Denver cosmetic surgeon Dr. Terrence Murphy, announce a free live demonstration seminar on Wednesday, October 27, 2010 at his offices located at Swedish Medical Center, 601 East Hampden Avenue, Suite 310, Englewood, Colorado, 80113 beginning at 6:30pm. Appetizers and champagne will be served at this free event, with treatment discounts provided to those attending.
Murphy Plastic Surgery live demonstration seminar on October 27th will feature several popular skin treatments. Treatments will include Juvederm and Denver Botox treatments as well as Skin Medica skin care products and peels. The demonstration should prove to be fascinating for audience members because models will be used for the treatment demonstrations, with the audience being able to witness an informational demonstration of the treatments on other people. In this way, the audience can see for themselves what the treatment exactly is, what is involved with the treatment, what to expect and how these treatments takes place.
Dr. Murphy brings twenty years of experience with cosmetic body enhancement surgeries. He has performed numerous breast augmentations, breast reductions, face lifts, as well as tummy tucks, arm reductions, post-bariatric and liposuction procedures on thousands of patients. His surgical staff bring years of experience and continuity of care for every surgery patient. Concierge surgery service at the Monarch Retreat provides exclusive post-surgery recovery services if desired.
Further information about this live demonstration seminar or these treatments can be gathered online at http://www.murphyplasticsurgery.com or by telephoning (303) 788-8400.
About Murphy Plastic Surgery:
Murphy Plastic Surgery, with Dr. Terrence Murphy, is a leading Denver cosmetic surgery provider. Dr. Murphy brings twenty years of experience and offers plastic surgery procedures for the face, breasts and body, as well as skin care treatments.
###