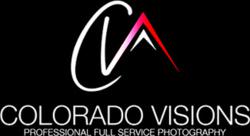 We are committed to excellence for our clients, and we wanted our website to deliver the same experience," said owner Brian Walski.
Denver, CO (PRWEB) September 13, 2012
Colorado Visions Photography has re-designed their website to showcase their commercial architectural photography for potential new customers in the Denver, Colorado metro area and across the United States.
Colorado Visions Photography has extensive experience photographing the world's most popular travel destinations, architectural landmarks, hotels, and commerical photography for corporate marketing literature and corporate events, and is recognized as one of the top commercial photographers in the Denver area.
Brian Walski, Owner of Colorado Visions Photography, re-designed his website to showcase his studio, Colorado Visions, in a new, informative, and better organized structure that will allow potential new customers to view their portfolio of work, and keep them informed of the commercial photography services offered.
The new website design was built to make navigation more user-friendly, and to display Colorado Visions commercial photography services, including: architectural photography, studio photography, wedding photography, portraits, and corporate event photography.
"I was happy to have the site redesigned so that it was easier to find our services and to showcase our photos. We are committed to excellence for our clients, and we wanted our website to deliver the same experience," said owner Brian Walski.
Colorado Visions Photography is now booking appointments for commercial photography and corporate events for the 4th quarter of 2012, and the 1st quarter of 2013. Contact Brian Walski today to check for availability.
About Colorado Visions Photography:
With over twenty years of photography and editing experience, Brian Walski opened Colorado Visions Photography in 2005. Brian has photographed a wide range of subjects while always striving for the best possible pictures. During that time he has developed an eye for light, style and quality in a wide range of photographic applications with a high emphasis on corporate, editorial, event, product, travel and wedding photography.
Earning numerous awards and recognition as one of the leading photographers in the area, he takes personal pride in the workmanship within all aspects of the photographic process, from major projects to the finest details. Brian strives to capture images that push the creative boundary but also communicate the shared vision in simple terms.
Specialties: Professional Full Service Commercial Photography
Colorado Visions offers a fresh, creative approach to showcase events and projects with the utmost care to achieve the highest quality images, both rich in content and within budget. Brian provides a full range of photographic services.
Brian has a wide range of experience in architectural, commercial, editorial, large event, portrait, product, travel and wedding photography.
To schedule a consultation with Brian Walski, contact us with the information below:
Colorado Visions Photography
9457 S. University Blvd #128
Littleton, CO 80126
Phone: (303) 346-2070